A significant space visit from the European Space Agency
The Director General of ESA, Jan Woerner, has been on a one-day visit to Denmark. As the only Danish space company, FORCE Technology hosted a company visit.
15 May 2017

In addition to the Director General, 3 other high-ranking ESA representatives as well as 3 employees from the space office of the Danish Ministry of Higher Education and Science participated in the company visit. The visit's purpose was to see and hear how Denmark is contributing to the European space programme and tell about ESAs visions.
The day started out with a guided tour in two of our advanced development facilities, where the nozzles for Europe's next space rocket, Ariane 6, are fused and afterwards controlled. The fusion process is fully automated and is performed by a specially developed robot called Seamtracker.
"This visit represents an incredible opportunity for us. We get spend a couple of hours with the ESA Director General where we can show him our contributions to the development of space technology," says Thomas Aaboe Jensen, FORCE Technology.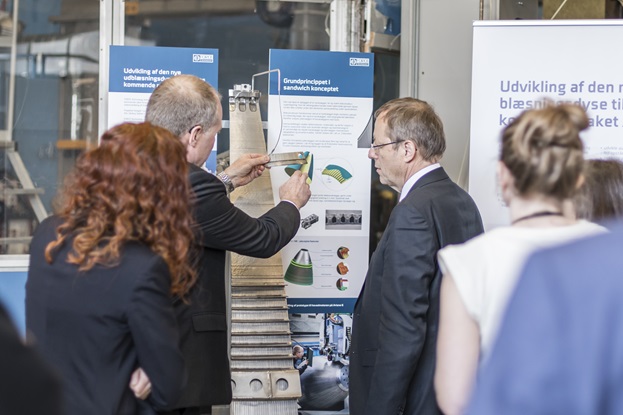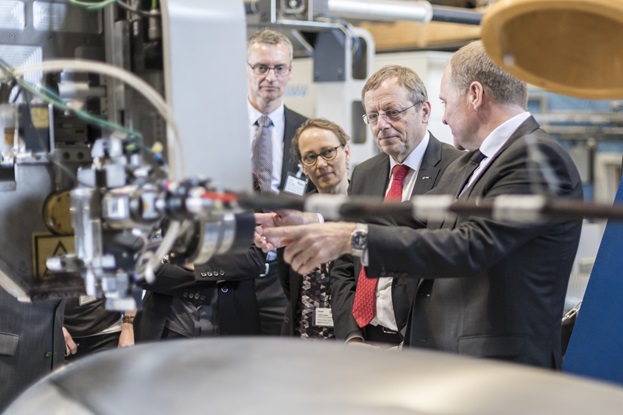 New space project in coorporation with the Alexandra Institute
After the guided tour, Martin Møller, Alexandra Institute, and Thomas Aaboe Jensen, FORCE Technology, presented a new joint space project for the visitors. The project addresses the need for up- and downstream-activities, both highly rated in the new Danish space strategy. The project's goal is to strengthen and enhance a potential global growth adventure for Danish space companies.
Upstream activities are about the development and testing of new equipment, capable of coping with the extreme conditions of a launch and a stay in space. Downstream activities address the applications of the large amount of data the satellites transmit back to Earth.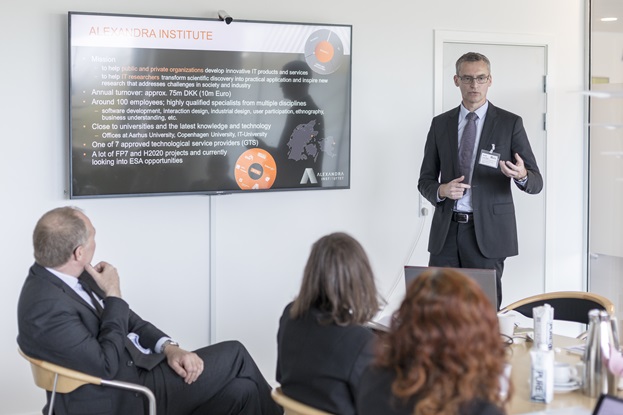 A packed schedule for the Director General
The company visit at FORCE Technology was followed by a meeting with the Danish Minister of Higher Education and Science, Søren Pind, a press conference and rounding off the one-day visit was a dialogue meeting with representatives from ministries, universities and a handful selected Danish space companies, including FORCE Technology.
The visit to Denmark was one of 22 one-day visits the Director General is doing to ESAs European member states.
Who participated in the company visit?
FORCE Technology
Øjvind Andersen Clement, CEO
Jaun Farré, CTO
Thomas Aaboe Jensen, Programme Manager
Alexandra Institute
Martin Møller, Deputy Director
ESA
Jan Woerner, Director General
Chiara Manfletti, Programme Advisor to te Director General
Kai-Uwe Schrogl, Head, Strategy Department
Christina Giannopapa, Expert, Strategy Department
The Danish Ministry og Higher Education and Science
Peter Sloth, Head of Department
Gorm Pedersen, Council Delegate
Cecilie Tornøe, AFC Delegate