The Ariane 6 rocket has passed an important milestone
The rocket engine for Ariane 6 has been tested with success. FORCE Technology contributes with key technology.
1 February 2018

The European Space Agency (ESA) is currently developing a new rocket launcher, Ariane 6, which will be used for launching satellites into space. The first flight is planned for late 2020.  

The new main engine for Ariane 6, dubbed Vulcain 2.1, has recently been tested and the test results were hugely successful. Thereby, an important milestone for the rocket project has been passed.

An essential part of the rocket engine is the nozzle, to which FORCE Technology has contributed with development of key technologies and expertise in collaboration with leading European aerospace companies. 

In the development of the nozzle FORCE Technology has delivered expertise within additive manufacturing and laser welding technology, built a fully automated production line, and developed unique sensors for the manufacturing and quality control. 

The new design of the rocket nozzle has resulted in a 90 percent drop in part count, 40 percent reduction in costs, and 30 percent reduction in production time.

With this important milestone passed for the Vulcain 2.1 nozzle, FORCE Technology's team of experts is now ready to continue the work on the forthcoming deliveries to the prestigious development- and flight programs of the Ariane 6.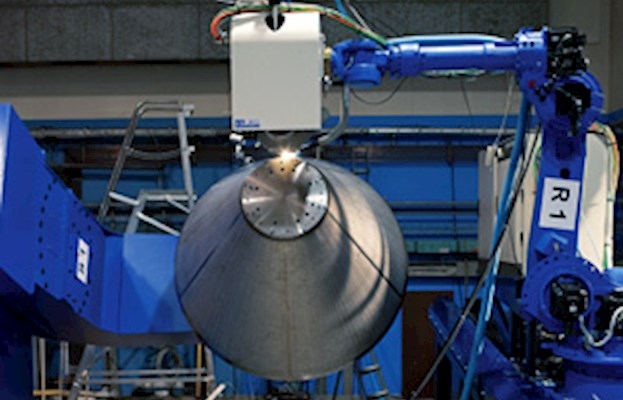 Facility
Laser fusion, X-ray and ultrasonic equipment
Our facilities are equipped with a broad variety of advanced production equipment.