Fast answers to shaky questions
We are happy to announce yet another satisfactory deliverance of grout monitoring. More about this topic below.
7 August 2019

How do you get to know the integrity of the grouted connections between piles and sleeves on installed offshore jackets? This has been a recurring question during the past years. Access and methods to inspect the grouted connections is not a trivial ordeal.
Since 2017, FORCE Technology has provided a client with equipment to monitoring of relative movements between the pile and sleeve inside the grouted connection. Just recently, we equipped the subsea monitoring unit with batteries for a new campaign.
Article continues below image.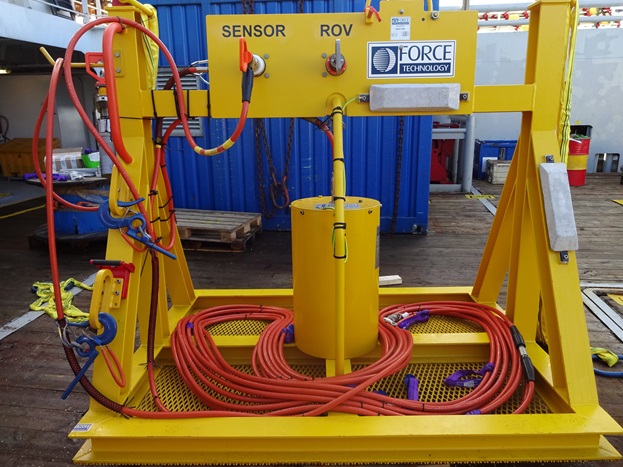 Information on unwanted movement in the grouted connection is highly relevant, and correlated together with data from topside jacket sensors and met-ocean data, the grout monitoring sensors can create a basis for a complete structural integrity plan.
The monitoring unit is installed on the sea floor with a sensor embedded in the sleeve; it records relative movements between the pile and sleeve along two axes with sub millimeter accuracy at a frequency with 2 Hz. The unit is autonomous with optional data download from the surface vessel and ROV, but it can also provide data online if required.
Please contact us for more information.