FORCE Technology teams up with Futurebox
FORCE Technology has now become a partner with Futurebox, the leading incubator for deep tech startups in Denmark. The new partnership holds great potential for technology-based startups.
4 July 2022

Technology-based startups will now have easier access to counselling, know-how, tests and CE marking of advanced sensor technologies. That is the result of a new partnership between FORCE Technology and deep-tech incubator Futurebox, located in DTU Science Park in Kongens Lyngby, Denmark.
Futurebox is where startups apply science, research and new technology to develop and launch products and grow sustainable businesses. The incubator helps startups succeed by providing the necessary surroundings and network.
Focus on advanced sensor technologies 
Initially, the collaboration between FORCE Technology and Futurebox will focus on sensor technologies. Therefore, Brian Lohse, Head of FORCE Technology's Centre for Advanced Sensor Technologies (CAST), will be the coordinator and project leader, ensuring successful integration into the Futurebox startup environment. 
Technology tests and CE marking
With FORCE Technology as a partner in Futurebox, the incubator's startups will benefit from the CAST network and get counselling on technology tests as well as CE marking.
"CAST originates from a performance contract from the ministry, as an acknowledgement that technology-based startups need more assistance to be competitive and successful. Also, the collaboration and matchmaking between universities, early startups and established companies need a common space and platform, to increase synergies over the entire value chain", Brian Lohse explains.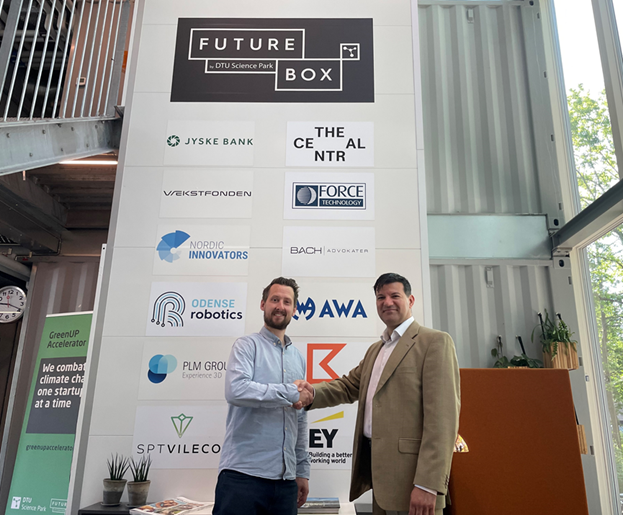 Collaboration to expand to other technologies and areas
The collaboration has already started: "FORCE Technology's division in Vejen has successfully done inspection and calibration for one of the startups in Futurebox", Brian Lohse says.
Next year, the collaboration between Futurebox and FORCE Technology is expected to expand to other technologies. FORCE Technology will also be able to assist the startups with tests of prototypes, standard services, compliance and much more.