Main partners within the Centre of applied photonics
Centre of applied photonics is developed in close co-operation between the main partners.

FORCE Technology
FORCE Technology is an international technology consultancy and service company based in Scandinavia. With a strong infrastructure of facilities and competencies, we advise and serve customers globally in a wide range of sectors.

In the field of photonics, FORCE Technology carries out technological service to companies within the areas of optical chips, optical system design, advice on applied photonics, and product development of photonics. Also, Force Technology operates an accredited test and calibration facility within photonics in accordance with the DANAK accreditation no 73.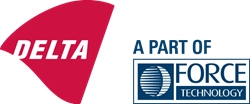 DELTA - a part of FORCE Technology
DELTA – a part of FORCE Technology designs low-power, low-cost optical chips for applications requiring image sensing capabilities, colour, light and distance measurement, and motion control.
Over the years, we have developed image sensor chips and ICs for various sensor applications, providing low-power consumption, high sensitivity and fast image updates. The smart, single-chip optical systems, we design, have been integrated across a range of industrial environments, such as IoT, motion and luminance detection, object tracking and data communication via RF links.
Visit the home page of DELTA - a part of FORCE Technology.

The Centre Suisse d'Electronique et de Microtechnique (CSEM)
CSEM's mission is to develop and transfer world-class (micro) technologies to the industrial sector - Switzerland being the priority - in order to reinforce the sector's competitive advantage. This is achieved by:
Making cooperation agreements with established companies
Encouraging the creation of start-ups.
CSEM therefore acts as a bridge and catalyst for the transfer of technology and know-how between science and industry. CSEM continually adapts its research focus to meet the industry's needs.

CSEM has its roots in the Swiss watch industry and therefore has extensive expertise in low-power and low-voltage micro electronics and micro systems development.

Main focus areas include: 
Precision manufacturing for mems based systems
Digitization – covering areas like Industry 4.0, IoT, Edge Computing, Predictive Maintenance, Digital Health, data science and Artificial Intelligence (Machine learning) based on vision systems.
Energy – covering grid, scavenging, storage and management.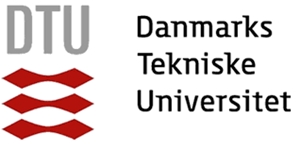 DTU Fotonik - DTU Photonics Engineering
DTU Fotonik's research areas are divided into four sections, each of which consists of 3-4 research groups.
In total, the institute has 14 groups divided into the sections:
Nanophotonics
Light Sources & Industrial Sensors
Nonlinear Optics & Biophotonics
Communication Technologies
About 220 researchers are employed at DTU Fotonik. This includes about 90 PhD students.
Visit DTU Photonics Engineering on the web.

Fraunhofer Institute for Applied Optics and Precision Engineering
The Fraunhofer Institute for Applied Optics and Precision Engineering IOF in Jena conducts applied research in the field of photonics and develops innovative optical systems to control light - from the generation and manipulation to its application.
The services offered by the Institute covers the entire photonic process chain from opto-mechanical and opto-electronic system design to manufacturing of custom-specific solutions and prototypes.
The competence portfolio encompasses:
Design and Simulation
Micro and Nano-structuring
Optics and Photonics Materials
Coating and Surface Functionalization
Diamond-Based Ultra-Precision Processing
Materials Processing Using Ultrashort Laser Pulses
Micro-Assembly and System Integration
Laser Development and Non-Linear Optics