Advanced immersion ultrasonic system
FORCE Technology delivers advanced inspection equipment to the Mexican steel forging company, Frisa Forjados.
At Frisa Forjados, quality of the delivered products has high focus. Previously FORCE Technology has in cooperation with Frisa Forjados developed scanners for automated ultrasonic examination of steel rings, and the latest development is a large tailor made immersion tank scanner for examination of large pipe flanges to the oil industry.
The quality requirements to the pipe flanges are very high, and such a high quality can only be assured by automated examination.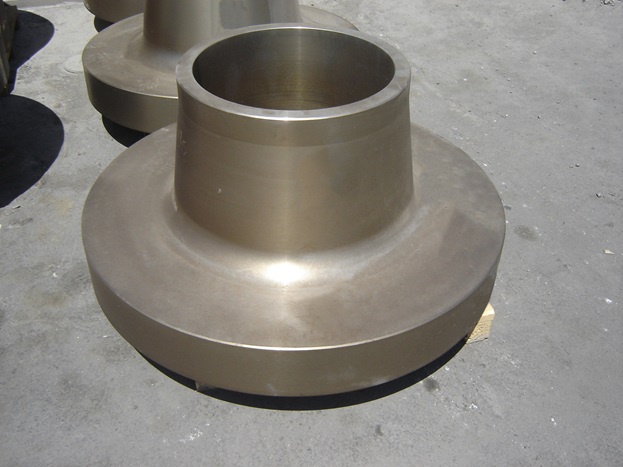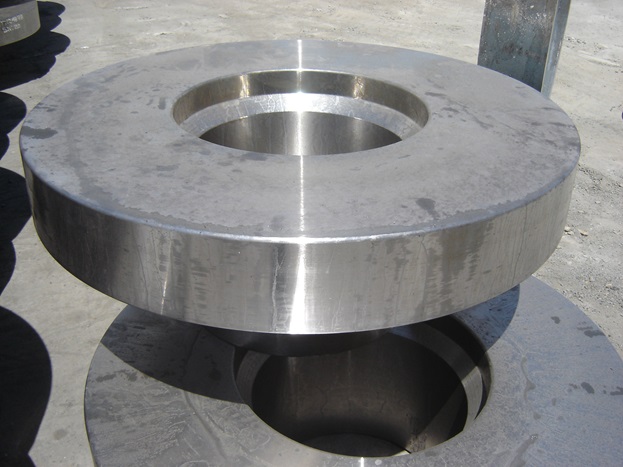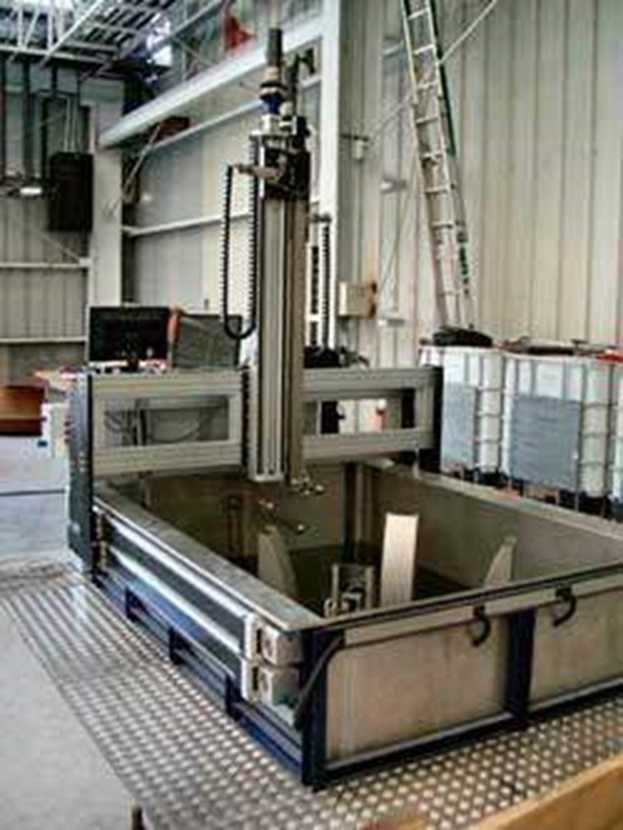 Inspection from every angle
With respect to the existing examination procedures, FORCE Technology tailored a seven axes immersion tank scanner, enabling ultrasonic examination from the inside and outside of the flanges. The flanges which come in many different complex geometries, must be scanned with 6 transducers shooting in 6 different directions.The scanner and the ultrasonic inspection system P-scan 4+ perform the examination with all transducers in all directions in one operation, thus a time saving aspect, especially if reportable indications are pre-sent.
The advantages for Frisa Forjados are multiple:
The quality is improved considerably and even small indications are automatically detected and registered by the scanner system. Indications which earlier could be very difficult and time demanding to detect with manual ultrasonic scanning.
The saving of inspection time is an added bonus. The ultrasonic scanning system can inspect a pipe flange fast and efficient, whereas a manual scanning can be very time demanding especially when reportable indications must be measured and noted.
The work environment is drastically improved as the awkward positions previously seen for the manual operators are no longer needed.
FORCE Technology can off-course accommodate this immersion tank ultrasonic scanner system to almost any given job.