Corrosion danger alert cancelled
A thorough check by the mechanised inspection system P-Scan showed Swedish Södra Cell that their plant was in good condition.
At the wood group Södra's woodworking factory in Mörrum a suspicion of corrosion attacks had spread. A leak in one of the large, so called material towers did not decrease the suspicion and it called for immediate action. If corrosion was so extensive that it would cause further leaks, the plant would have to be shut down at the wrong moment, which not only was a cumbersome task, it would also be at a significant expense. Facts were necessary so that the right decision could be made.

Huge dimensions
"Our plant is subject to routine services and maintenance activities. The vaporising facility was just about to be shut down in connection with a planned maintenance check, and a mechanised ultrasonic examination might give us an idea as to the extent of possible repair. We knew exactly where to go as FORCE Technology had previously demonstrated their extensive competence within advanced testing and P-Scan in our plants", says project manager Leif Erlandsson from Södra Cell Mörrum.
An examination of the industrial facility producing paper pulp was extended to also including a 36 metres high material tower with a diameter of 12 metres. The vaporising facility was somewhat smaller, i.e. 5 metres in diameter and 15 metres high. Those were considerable dimensions to assign for a damage investigation, but not to a mechanised inspection system such as P-Scan.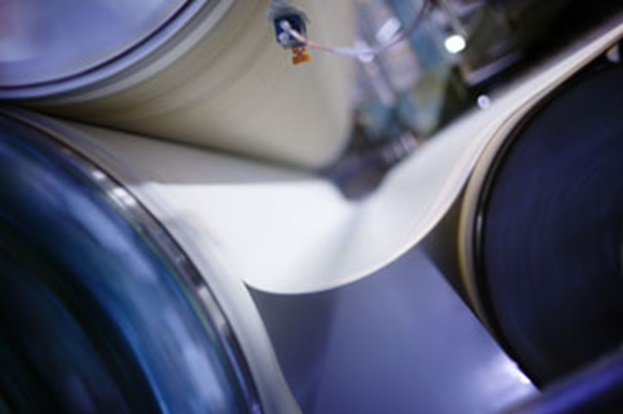 Suitable method
"The P-Scan system is well documented and renowned and very suitable for examining large areas, which is why we only needed to spend a couple of days at Södra Cell. The plant held a planned maintenance stop, but it was not necessary for our sake. The scan detected a little corrosion in the systems but not so extensive that it had to be dealt with", says Technical Vice President, Hans-Ole Olsen from FORCE Technology in Sweden.
Planned maintenance
Mechanised ultrasonic inspection, P-Scan, is an efficient way to document the condition of one's production plant. Some customers have the scan performed to plan their plant maintenance in order to avoid breakdowns and production shutdowns. 
"We always prepare a report to be used for subsequent maintenance. Customers can carry out repairs when they wish to do so, and it saves them a lot of time and frustration", says Hans-Ole Olsen.
Minimal repairs
"FORCE Technology performed an extremely professional inspection and subsequent documentation of our systems. The report gave us a clear indication of the plant's condition, and we did not have to take any further action with respect to the examined areas", concludes Leif Erlandsson.