High requirements for fuel handling
Cooperation between Shell-Statoil-Total I/S and FORCE Technology ensures the fuel supplier valid documentation for handling aviation fuel in Copenhagen Airport.
International requirements on how to handle aviation fuel in international airports has entered Shell-Statoil-Total I/S and FORCE Technology into close cooperation on calibration of the aviation fuel suppliers measuring equipment in Copenhagen Airport. 
A cooperation which has now enabled Shell-Statoil-Total to supply 100 % documentation that they comply with the strict requirements as laid down in the international rules for fuel handling. 
"The rules according to which we work when it comes to quality control and fuel handling procedures in Copenhagen Airport, have been prepared internationally and include all airports in the world. Especially as regards measurements in our mobile and stationary systems we needed to get a verification and calibration performed with respect to the very strict requirements. We also needed a total solution for repair and maintenance of our equipment, which is why we decided to include FORCE Technology", recounts operations manager, Bent Mühring from Shell-Statoil-Total at Copenhagen Airport.
Top measurement capability
Together with Shell-Statoil-Total FORCE Technology has analysed the extensive requirements in "Guidelines for aviation fuel quality control and operating procedures for joint airport depots", and prepared a plan as to how verification and calibration should be performed. 
"At their disposal, FORCE Technology has reference equipment, which accuracy in measuring ability is fully on a par with the requirements in the international rules. We have developed this equipment, which is also applied when calibrating technical equipment in the North Sea oil fields, and it suits Shell-Statoil-Total's purpose perfectly. This is the expertise that we have brought into play at Copenhagen Airport", explains inspection engineer Lars Parmo from FORCE Technology.
Total service
Shell-Statoil-Total has been granted the very important documentation that their fuel handling is in accordance with international requirements and they look upon future inspections with peace of mind. 
Apart from the actual calibration of the fuel company's dispenser measuring equipment, FORCE Technology's department in Fredericia has performed service and repair on various parts of the meters. This is an arrangement that suits Bent Mühring very well. 

"The service agreement we have with FORCE Technology, makes many of our daily tasks easier. It is very convenient to have a contact person who holds the total expertise and who can have a competent dialogue with us. We get new rules and regulations on a continuous basis, e.g. from EU that require thorough professional knowledge in the field. Also in this respect is our cooperation with FORCE Technology very beneficial", says Bent Mühring.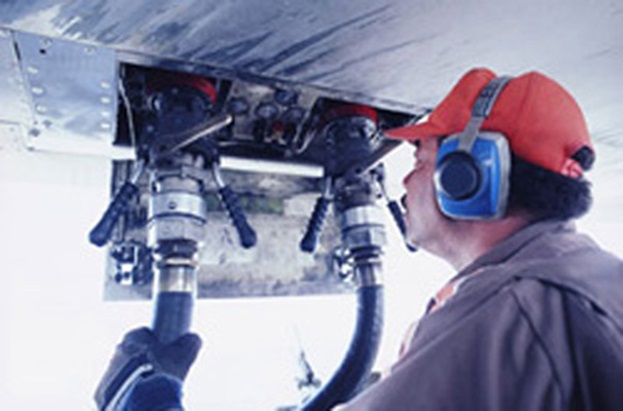 FAQ
Technical specifications for calibration and verification of flow meters at FORCE Technology

Liquids other than water

Test rigs at FORCE (Diesel or Isochem):  1 - 7.500 l/min. or 1 - 6.500 kg/min.
On-site:  1 - 5.000 l/min. Or 1 - 4.300 kg/min.
At temperatures around 20 °C  or ambient temperatures
Mobile equipment: Measuring van, Piston prover, reference meter, small normals, weight/density.

Water flow

1 l/h for 6.000 l/h: from 5 – 90 °C
1 l/h to 150.000 l/h: from 5 – 70 °C
1 l/h to 1.200.000 l/h: from 20°C
On-site 150 l/h to 120.000 l/h

Gas

5 m3/h to 32.000 m3/h

 

Pressure: 3  to 65 bar

Air

1 ml/min to 25.000 m3/h
Pressure: 0 – 8 bar (flow up to 1000 m3/h)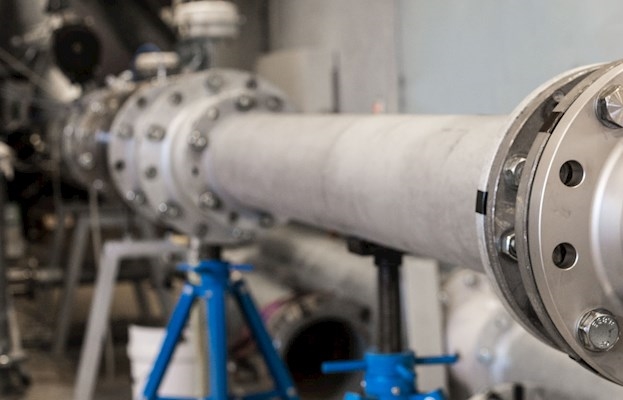 Facility
Water flow laboratory
Water flow laboratory applied for calibration and type approval of water, process and cooling meters