Innovative X-ray measuring system for the plastic pipe industry
In 2014 FORCE Technology delivered a complete and innovative X-ray measuring system to an Australian pipe manufacturer. The system provides manufacturers of large plastic pipes with the opportunity to optimise their materials consumption and product quality.
Extensive development cooperation
The X-ray measuring system has been developed for and in cooperation with the Danish company SCITEQ A/S, who develops and manufactures measuring technical solutions for manufacturers of plastic pipes. The company's export share constitutes 99 %, of which 70 % is outside of Europe. The cooperation is partly financed by the Danish Ministry of Higher Education and Science. 
The Innovation Management Group at Aarhus University is attached to the project and contribute with the general social framework through close association with education and research. Emphasis is on the interrelation between the university and the industry – especially as regards the engineering technical and business developing areas and on innovation problems for small and medium sized businesses. 
The measuring system is based on a measuring principle, which is the result of a previous development project, which through government innovation funds were granted means for cooperation between the GTS-foreningen (Approved Technological Services) and preferably small Danish companies with a need to expand their innovation capacity. The measuring principle is patented and has been implemented in the new measuring system.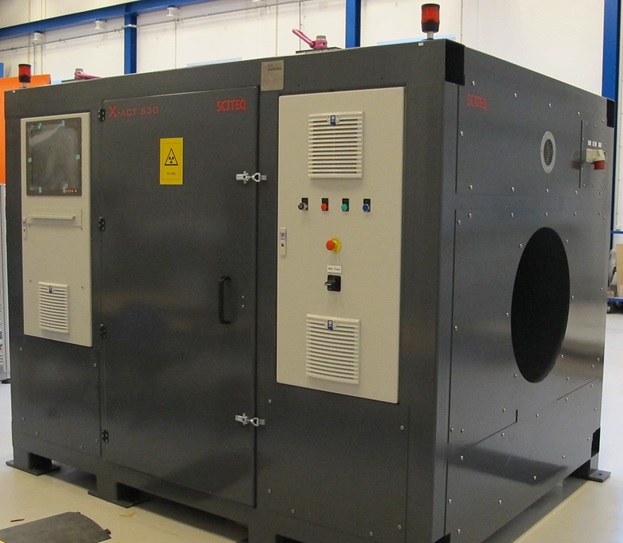 Brief repayment period
The innovative is that trustworthy product parameters may be measured very early on in the production flow. This enables the manufacturers to monitor and thus optimise the material consumption and ensure the quality of large polymer based pipe systems for transportation of water, waste water, chemicals etc. in de-pressurised and pressurised systems both. 
The repayment period for the measuring system is brief as the possibility for fast process regulation may optimise the material consumption, reduce waste and ensure product quality. This signifies a considerable market and export potential for the unique measuring system. 
In 2014 the first measuring system was installed at a pipe manufacturer in Australia. In this case the measuring system is integrated in a quite innovative mobile production machinery for large plastic pipes. The measurement system is placed in a container, which is one of the modules of a module designed production plant, and it is directly integrated in the production system with automatic control, regulation and documentation.