Pioneering work within legal metrology on flow meters

Product verification on very large flow meters is a challenge due to the extraordinary size of the flow measuring system - a challenge Endress+Hauser and FORCE Technology met in cooperation.
The extensive measuring system of Endress+Hauser 
Endress+Hauser is a global leader in measurement instrumentation, services and solutions for industrial process engineering. The main areas of expertise include providing process solutions for flow, level, pressure, temperature and digital communications, and optimizing processes in terms of economic efficiency, safety and environmental impact.
In one customer project, Endress+Hauser delivered a custody transfer ship loading measuring system that requires a product verification of the complete system. The measuring system is very large with a capacity of 16,000 liters per hour, with the largest available Coriolis meters, which are up to 2 meters over the casing.
Endress+Hauser currently does not hold the certificate to perform the full product verification, and they contacted FORCE Technology. FORCE Technology is authorized to perform the necessary tests for product verification and cooperates with FORCE Certification which, as a Notified Body, is certified to perform product verification of flow meters according to the European Measuring Instrument Directive, MID.
Product verification of flow meters - a challenging discipline 
Since 2006, product verification of flow meters and measuring systems has been obligatory according to MID regulations. All flow meters in Europe must be type approved and afterwards verified to conformity with the MID type approval prior to operation.
Verification of very large flow meters and systems is challenging due to extraordinary sizes and often, unpractical placement of the meters at harbors, ports or platforms. Furthermore, the verification requires special equipment and that the organ performing the verification holds a certificate for MID approval.
For this reason, product verification of large flow meters and systems is a challenging discipline within legal metrology - a challenge, Endress+Hauser faced when delivering the large measuring system, on which they could not perform the full product verification.
Pioneering work within legal metrology 
At Endress+Hauser's request, FORCE Technology performed the testing necessary for product verification of the measuring system. Endress+Hauser ensured provision of a master meter for comparison, which is part of the verification process.
The cooperation within verification of a measuring system of this size is amongst the first of its kind in Europe and therefore pioneering work within legal metrology in Europe.  
Besides the application and documentation review, the services of FORCE Technology consisted of site visits for witnessing the initial verification of the measuring system with a high capacity master meter comparison.  On the cooperation, Mr. Alp Camci, Project Manager at Center of Competence Oil & Gas at Endress+Hauser Reinach concludes:
"Having previous cooperation with our local Sales Organization in Denmark, FORCE Technology had proven to be a competent and reliable partner for the specific requirements of this task. FORCE Technology has been involved from the beginning of this project and supported us with pre-reviews of the documentation and consultation about the complete verification process. FORCE Technology was flexible to the customer schedules during the on-site services with highly motivated and competent employees. Finally, the project was completed fully in accordance with the customer needs, legal requirements and project schedule".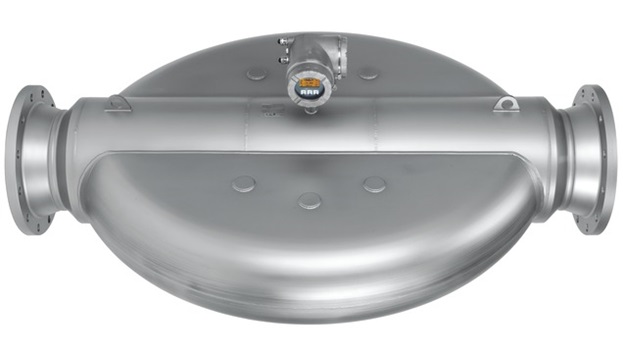 FAQ
Technical specifications for calibration and verification of flow meters at FORCE Technology

Liquids other than water

Test rigs at FORCE (Diesel or Isochem):  1 - 7.500 l/min. or 1 - 6.500 kg/min.
On-site:  1 - 5.000 l/min. Or 1 - 4.300 kg/min.
At temperatures around 20 °C  or ambient temperatures
Mobile equipment: Measuring van, Piston prover, reference meter, small normals, weight/density.

Water flow

1 l/h for 6.000 l/h: from 5 – 90 °C
1 l/h to 150.000 l/h: from 5 – 70 °C
1 l/h to 1.200.000 l/h: from 20°C
On-site 150 l/h to 120.000 l/h

Gas

5 m3/h to 32.000 m3/h

 

Pressure: 3  to 65 bar

Air

1 ml/min to 25.000 m3/h
Pressure: 0 – 8 bar (flow up to 1000 m3/h)