Radioactive waste storage tank inspection through 6-inch access pipes
Specialists of the materials Technology Section of Savannah River National Laboratory performed ultrasonic and visual examinations of a high level radioactive waste storage tank as an in-service inspection.
Inspections of the 1 million gallon (3.9 million litre) capacity, underground tank are performed from the 30-inch wide anular space between he primary steel tank walls and walls of the surrounding seondary concrete tank.
Access to the annulus is through five and six inch diameter vertical riser pipes, up to 14 feet long. All inspections are completely remote due to the high radiation field and limited access. 
Radioactive waste is stored in high level radioactive waste storage tanks. Some of these tanks have been in service nearly 50 years. Periodic visual and ultrasonic nondestructive examinations have been performed on tanks to monitor the effects of service. These inspections revealed that several older, non-stress-relieved tanks had developed cracks. An in-service inspection program is in place to provide for detection and characterization of cracking, thinning, or pitting of the steel sidewalls of the waste tanks. 
The program specifies remote ultrasonic examination and remote visual examination of regions of the tank that would be most susceptible to corrosion attack to detect and characterize flaws and demonstrate acceptance to protect against potential leakage and instability. Results of the examinations are also used to validate current degradation models.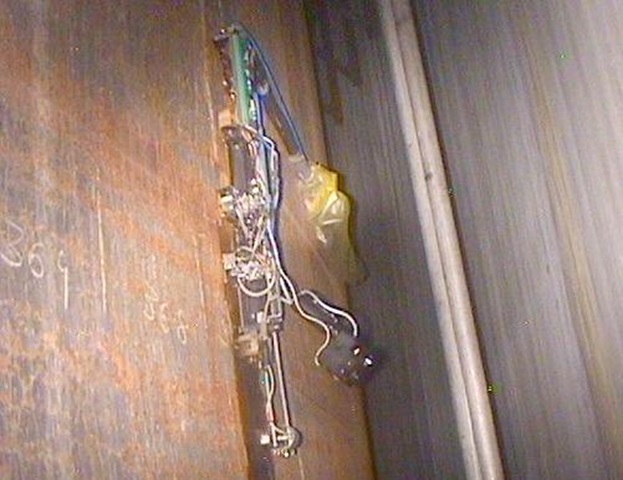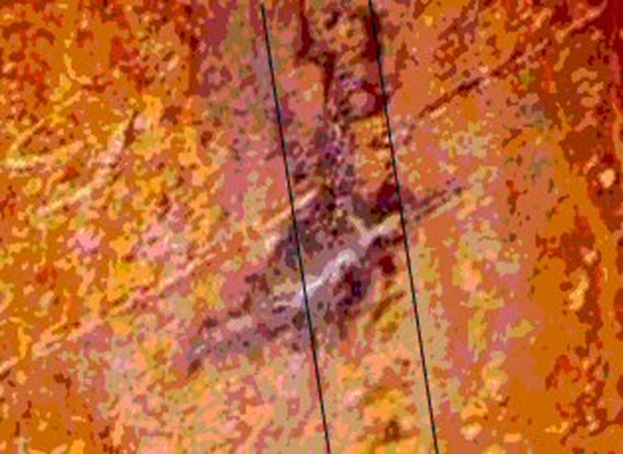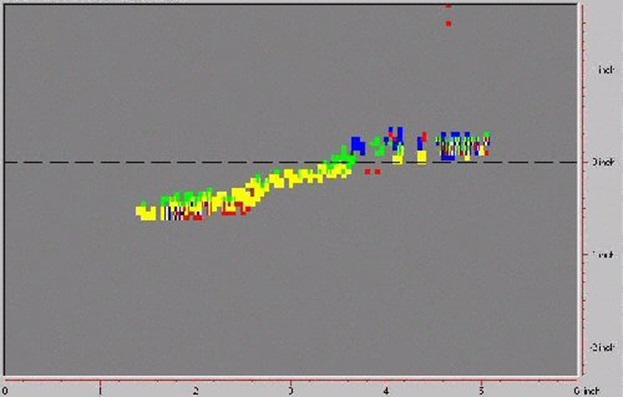 The P-scan 4 Lite and the remotely operated magnetic wheel crawler P-scan AMS-1T were used to perform thickness mapping and crack detection simultaneously. The crawler is capable of being inserted through a five-inch carbon steel riser. The crawler can scan with up to 4 transducers and is typically outfitted with remote controlled pan and tilt camera and lightning.
Examinations were performed in several vertical strips covering the entire accessible height of the tank to cover all current and historic interfaces. Weld inspection was performed using four shear wave probes simultaneously.
No indications of reportable wall loss or pitting were detected. All thickness readings were above minimum design thickness. Several small indications of thinning were detected. The crack detection and sizing examinations detected five previously undetected indications. Some were only partially through wall and all were well below flaw instability lengths. 
Case story by:
James B. Elder, Savannah River National Laboratory
Materials Technology Section
Materials NDE & Consultation