Introduction to Supply Chains in Industry 4.0
How do companies digitize their supply chain and what to do with all the accuired data?
The webinar is about the fourth industrial revolution and the reasons behind it. Industry 4.0 is all about data: how data can provide transparency and how it can be used for supporting and executing processes. But how do you manage the complexity of this innovation agenda?
The webinar is hosted by the new business unit of FORCE Technology called "IoT, Data, and Services Innovation" (IDSI) as well as AIDC Denmark, the merger of "RFID i Danmark" and AIM Denmark. It will be streamed from IDSI's new "IdemoLab" containing several technology demonstrators for IoT.
This webinar is a part of the performance contract activity, "Advanced Real-Time Monitoring in Supply Chains" conducted by FORCE Technology with support from the Danish Ministry of Higher Education and Science.
Who should participate?
The webinar is meant for representatives from Danish companies in the manufacturing sector interested in digitalization of supply chains.
Meet your hosts
Mikkel Leth Olsen is Head of Department in the "Design and Data" department of "IoT, Data, and Services Innovation" in FORCE Technology. He has a background in Electrical Engineering and User-centered Design and has been working with IoT and Design Thinking for 10 years at FORCE Technology, combining the understanding and exploration of the problem domain with new value generating IoT solutions.
Michele Colli is an Industrial IoT specialist at FORCE Technology and Ph.D. candidate from Aalborg University. He has been working with digital maturity, developing a new assessment approach, and with IoT and the enabling of transparency across supply chains. His articles have been presented at several international conferences and published in peer-reviewed outlets.
At FORCE Technology, he takes part in both consultancy, business development and research projects, bridging his Mechanical Engineering and Manufacturing Technology backgrounds with his expertise in the Industry 4.0 agenda.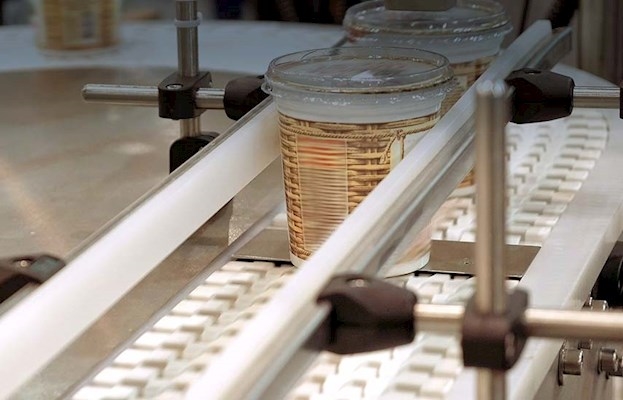 Project
Advanced real-time monitoring
End-to-end transparency in the supply chain will increase the international competitiveness of Danish businesses.