Metrology for large scale hydrogen production
Get new technical insights and inputs from domain experts involved in progressing Power-to-X.
Power-to-X is an essential part of the green transition in the Danish energy sector. For decades the Danish wind turbine industry has demonstrated an ability to establish and sustain a technology leadership. Power-to-X will extend this leadership with new value chains from upstream green power production to consumers.
Key elements of these value chains are large scale hydrogen production, development of the Power-to-X infrastructure and the knowhow required to operate the infrastructure in optimal coordination between power production and power consumption.
Water electrolysis is a well-established technology that has been used industrially for a century. What roles do metrology and instrumentation play in the scale up of water electrolysis for safe and cost-effective green hydrogen production? Are there any gabs between the available laboratory facilities and the needs seen by the industry? Upscaling puts more focus on custody transfer, fiscal measurements and needs for independent 3rd party control of instrumentation.
Intended audience
Producers and operators of water electrolysis plants
Producers of instrumentation
Integrators
Engineering and consultancy companies
Metrology experts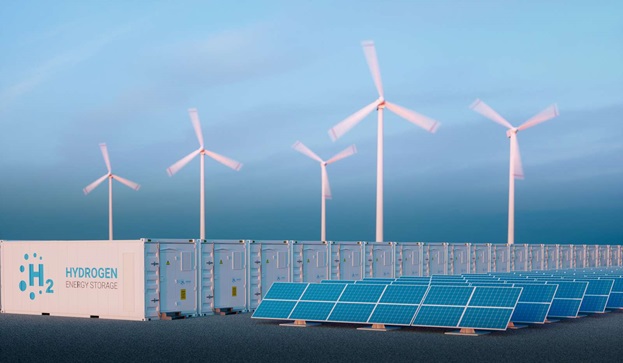 Programme
Welcome and introduction
Trine Nybo Lomholt, Programme Manager, FORCE Technology
Brian Kirstein Ramsgaard, Specialist, FORCE Technology

Metrology challenges – Alkaline water electrolysis
Kasper Tipsmark Therkildsen, Head of Technology, Green Hydrogen Systems
Instrumentation for large scale hydrogen electrolysis
Jens Hundrieser, Regional Industry Manager, Endress+Hauser
Ruben Kiefer, Product Manager Coriolis/ OEM, Endress+Hauser

Hydrogen purity measurements
TBA, Danish Gas Technology Centre (DGC)
Hydrogen and metrology – possibilities and constraints
Erik Jensen, Engineer, FORCE Technology

Questions and matchmaking
Brian Kirstein Ramsgaard, Specialist, FORCE Technology