(Re)calibration workshop and grand opening of MEGA loop
Join us for the (Re)calibration workshop which will be concluded by the grand opening of the new MEGA loop.
We invite you to join us for the (Re)calibration workshop and the initiation of the MEGA loop on 10-12 May 2023 in Denmark.
The MEGA loop will be the largest closed loop for custody transfer calibration of flow meters when it goes into operation in 2023.
You can expect a three-day event with a packed program that will be a combination of a tour and demonstrations in the new MEGA loop, and a two-day conference with a series of international keynote speakers within a range of industry-relevant topics including loads of networking possibilities and social events. Presentations will circle around a series of topics within custody transfer measurement, with special focus on hydrogen.
Register for the event
Practical information
The three-day event will be held at two different venues. On 10-11 May 2023 we will be having the conference at Comwell Kolding, Skovbrynet 1, 6000 Kolding. On the third and final day, 12 May, we will be moving on to our facilities in the city of Vejen. The drive from Kolding to Vejen is approx. 30 minutes. We will provide bus transportation back and forth between the two destinations for those needing it.
Before visiting the new MEGA loop, you can by clicking below read more on its capacity and how it also will be hydrogen-ready for the transition to Power-to-X.
If you have any questions regarding the (Re)calibration workshop and grand opening of MEGA loop, please contact us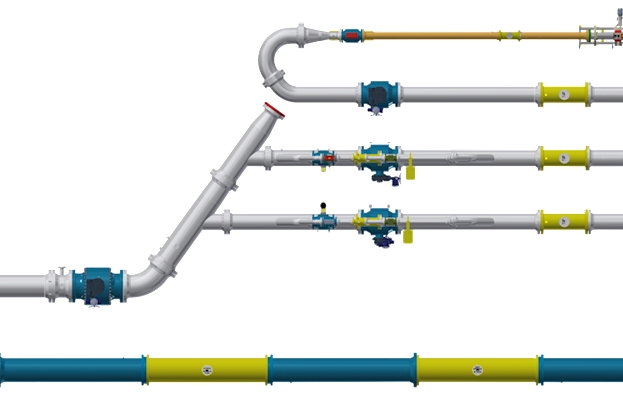 Facility
MEGA Loop
High-pressure calibration of flow meters.