Offshore decommissioning studies
Years of experience providing decommissioning services that ensure an optimal and safe decommissioning of offshore assets.
When offshore oil and gas installations approach the end of their service life, they become unprofitable if kept operational. After permanent cessation of production, the installation should be safely removed and secured.
Well founded HSE (health, safety and environment) procedures is an important aspect of this work, considering all possible facets and outcomes. We hold the highest standards for HSE and quality assurance (QA), continuously improving and perfecting our routines and methods.
Decommissioning services from beginning to end
Our mission is to find the solution that suits your needs. Below, we have listed up some of the activities that we typically perform.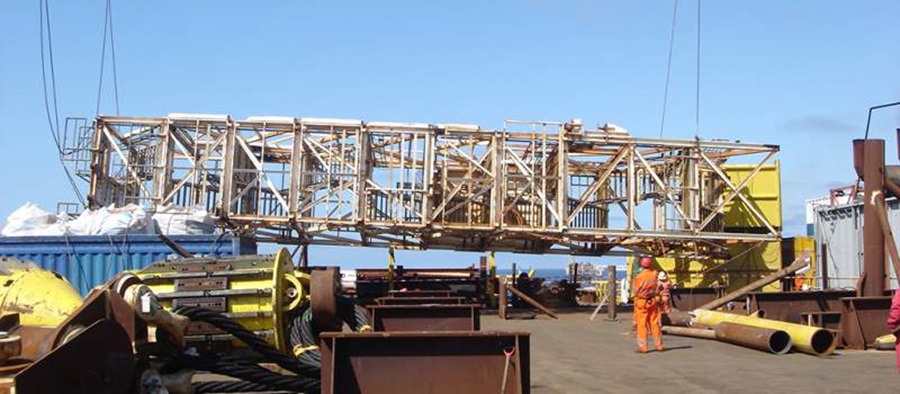 We provide:
Independent review consultancy
We assist in the preparation of:
Design premises of topsides and jackets
Definition of criteria for strength and weather under operation
Definition of as-is conditions
Designing of sequential removal plans
During operation we take part in:
Technical assistance and company representative during offshore operation
Hazard identification (HAZID)
Hazard and Operability Analysis (HAZOP)
Inspection
We also assist in the process of acquiring approval from relevant authorities, which is a requirement prior to any decommissioning.
Procedures and regulations
Decommissioning of installations and pipelines is governmentally regulated, which means that there are strict methods and guidelines to follow when performing a decommissioning. An environmental statement and a comparative assessment support the decommissioning program, and in some cases, it includes a wide range of activities such as handling of hazardous material, removal of debris from seabed and monitoring of the environmental impact of the area post-removal.
We ensure continuous follow-up on crucial activities, allowing our clients to feel confident with regards to both progress and quality assurance
Consultancy and expertise
We offer our experience and expertise, tailored to your specific needs. Our variety of specialists within areas ranging from material technology, integrity management to monitoring and inspection make us a competent supplier and partner to the offshore industry. 
Do not hesitate to contact us  if you would like to know more about our decommissioning services, or if you have any questions or inquiries.