Aker BP enters an alliance with FORCE Technology, KAEFER & Prezioso Linjebygg
The alliance agreement, termed "Asset Integrity Alliance", was signed in Stavanger on May 8th.
9 May 2018

The four companies will work together in safeguarding the technical integrity of Aker BP's installations. The Alliance will provide services within Integrity Management, Platform Services (ISO) and Access Technology.
"This is the first alliance entered by Aker BP's operating organisation, and is fully in line with Aker BP's strategy to restructure the value chain through long-term framework agreements and alliances," says Operations Director of Aker BP, Svein Jakob Liknes.
Article continues below image.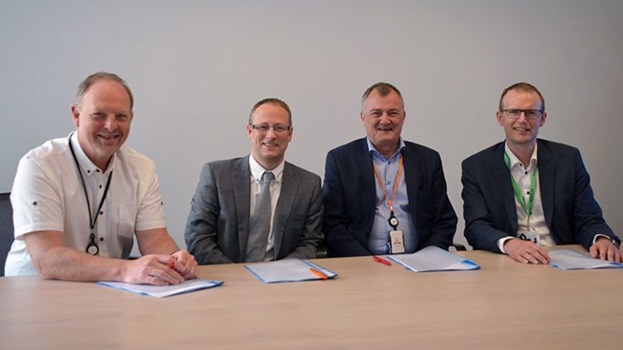 Aker BP aims to plan and carry out operation of Aker BP-operated fields in a safe and cost-effective manner. Therefore, the company has the ambition of increasing productivity, quality, flow and time efficiency of the entire value chain.
"The objective of the integrity alliance is to work more efficiently with our strategic partners. When we work together as an integrated team, our assignment is to reduce costs and remove activities that do not create value. This to further increase the company's competitiveness and value creation," Liknes explains.
A precondition for all alliances with Aker BP is a framework agreement that has been subject to market competition.
"The alliance partners will cooperate in one fully-integrated organisation under one management. We are not a legal entity but are mutually bound by an overarching alliance agreement which mandates that we shall work in the best interests of all parties," Liknes concludes.
Click here to read the original article posted on Aker BPs site (in Norwegian): https://www.akerbp.com/aker-bp-inngar-driftsallianse/