Safe manning
In order to have a profitable ship, every procedure and function on board must work as efficiently as possible. 
In a decade scale manning is history
Traditional manning procedures focus on ship size and scale rather than function and output, thereby failing to use the full extent of the on board working capacity.
Safe manning is an online and world-wide accessible crew estimation tool to optimise the use of a crew's capabilities, and thereby offer ship owners, operators, crewing companies, ship brokers and unions a clear picture of the work force needed on a given ship.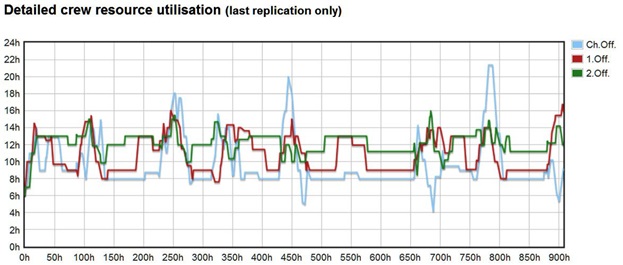 Concept
The safe manning simulation software is based on defining the tasks for each member of the crew necessary to operate a ship in a safe and efficient way - and off course in accordance to the STCW rules.
Simulations
The safe manning decision tool offers clear visual graphs of the workload on board on a ship. This eases the assignment of duties on board of the ship, thus makes the daily operation more efficient.