Optimising and documenting safety and quality as a Power-to-X component manufacturer
Developing and manufacturing components for the Power-to-X industry requires you to consider safety early in the development process and have your documentation in place. Optimising components can yield longer lifetimes and reduce costs. At the same time, you document the quality of your components, and you can present this documentation to your customers.
Are you a manufacturer or vendor for the power-to-X industry?
For manufacturers and vendors of components for the power-to-X industry, one or more of the following questions will be natural to ask:
Is my product sensitive to hydrogen and other eco-fuels? 
How much pressure can my product withstand?
Can my surface treatment resist the harsh environment it will be exposed to?
Does my product use the right materials for the job?
What standards does my component need to follow?
Is my component sufficiently protected against corrosion?
What standards should I test my product against, and how?
Is my product safe enough? What risks are involved?
The need to test and document product performance and safety in power-to-X
Whether you produce components exclusively for the power-to-X industry or you are a vendor of components used in power-to-X contexts, you need to be able to document that your product can withstand the environment it will be exposed to, including after scaling up production. 
Certainty through expert knowledge of materials and specialised testing facilities
Our specialised testing facilities and our knowledge of material properties and performance characteristics in harsh environments, processes, and surfaces can yield extra safety and certainty for your customers.
We can help you optimising your components to achieve longer lifetimes and reduced costs if you are a manufacturer or vendor of e.g.: 
Valves
Flanges
Bolts
Piping
Surface treatments / coatings
Electrolysis electrodes.
At the same time, you document the quality of your components, and you can present this documentation to your customers.
Contact us for a no-obligation consultation to discuss how you can have your items tested and find out what materials and processes to consider when developing components for power-to-X systems. 
Learn how we can help you and your business to document product safety and quality
We test your components and materials for compatibility with hydrogen and advise you on alternative material selections. We can also assist you with corrosion protection, root cause analysis, and EMC testing.
If you need expertise in safety and risk management for manufacturing and infrastructure, we can help. We can also advise you on standards and type approvals
Safety in H2 and e-fuels production and infrastructure

Risk assessment/management
Safety guidelines
Safety courses for operating and managing hydrogen facilities

Metrology

Type testing 
Audit MID
Testing and guidance in measurement device development
Tank station / hydrogen tank station / loading station verification
Self-regulation (guidance and auditing)
Measuring, testing, and documenting critical emissions and chemical analyses of gases and fuels are important considerations for power-to-X components.
Chemical analysis

Composition and/or purity testing for gases
Chemical analyses of active elements, including catalysts and deposits
Analysis of eco and bio-fuels
Certificates of origin for eco and bio-fuels

Emissions

Special analyses of gases and particles
Project-orientated measurement and documentation of emissions 
Dispersion modelling of outlets 
Leak checks for H2, CO2, CH4, etc. - procedures, calibration, and reference measurements 
Development of reduction solutions
Documentation and reporting for fossil and biogenic carbon
Environmental impact comparisons for various fuel types using emission factors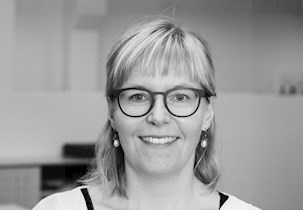 Contact Trine Lomholt
Please don't hesitate to contact us for a non-committal talk.