CCUS: Carbon capture, utilization and storage
CCUS (carbon capture, utilisation, and storage) is an important element of the green transformation, as well as a prerequisite for achieving Denmark's targets of reducing greenhouse gas emissions by 70% by 2030 and becoming climate-neutral by 2050.
CCUS is about capturing CO2 from either the atmosphere or a point source, such as incinerators or a manufacturing facility. Then, it is stored underground or used to produce new fuels, such as methanol or jet fuel.
The technologies needed to capture and store CO2 already exist, but they are in need of further development and scaling, and their efficiency must be improved. Additionally, we must expand our infrastructure to facilitate CO2 transportation and storage.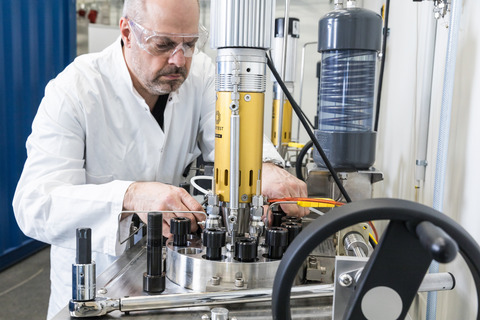 Materials and corrosion
It is important to choose the right materials early in the design phase for CO2 capture systems, as well as for components used in CO2 transportation and storage systems. These materials must be able to withstand the harsh environments they may encounter in terms of corrosion, high pressures, and high temperatures.
We offer consulting and material testing services, so you can be sure that your systems are built to last. We can also test existing infrastructure before it is used to transport CO2.
If an accident occurs, we can help you determine what went wrong to avoid recurrence in the future.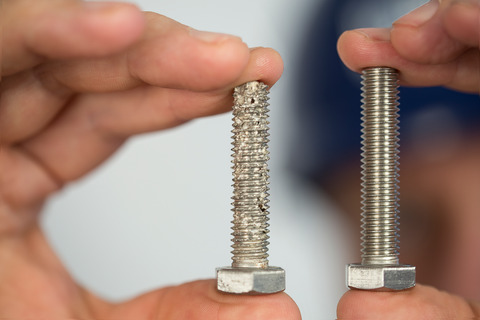 Risk management
Safety and risk management are key to protecting the people, equipment, and assets involved in developing, operating, and managing systems and infrastructure.
Discover and manage your risks with risk screening services or have a list of inherent risks prepared for you.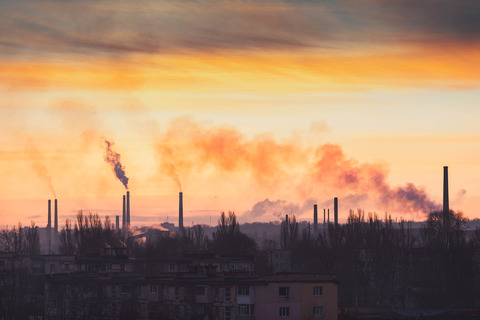 Emission measurement and documentation
When operating a CO2 capture system, you need to be able to measure and document your emissions in terms of both regulatory expectations and documentation requirements for CO2 offsets.
Verify and gain information about emissions including presence of degradation products, levels of purity, bio-genic fractions, and more.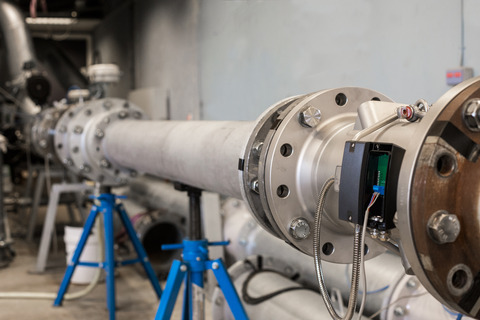 Metrology
If you need to have measurement equipment and systems tested, type approved, or calibrated, we have the knowledge and facilities to assist you.
We can objectively and impartially evaluate your equipment as part of vendor audits, and we offer consultancy and verification services for flow measurements in CO2 trading.
Knowledge sharing and innovation are critical to CCUS
Knowledge sharing, networking, and innovation and critical to the development and implementation of CCUS technologies, as well as to establishing the CCUS ecosystem. For this reason, we contribute to these goals by partici-pating in numerous projects and networks, including:
EURAMET SRT-v01 CCUS
Grønne teknologier ["Green Technologies"].
We also participate in a variety of research and development (R&D) projects, enabling us to make the latest knowledge and technologies available to our customers and society at large. We are involved in the following CCUS-related development projects:
Emissions in the green transition

In this project, we will support the gradual introduction of green fuels and technologies with low environmental impacts, in co-operation with industrial value chains and knowledge institutions. Their implementation will take place in close co-operation with manufacturers and users of new fuels, new engine and purification technologies, and carbon capture technologies alike. Read more about the project

Emissions in the green transition

.

Power-to-X as a driver of green transition and growth

In this project, we will help build a functioning ecosystem focusing on the entire value chain - from electrolysis based on green electricity from wind and solar to the production of e-fuels and e-chemicals like methane, methanol and ammonia for use in transportation, buildings and industry - and all the way to consumers' billing meters. Read more about the project 

Power-to-X as a driver of green transition and growth

.
Get an overview of the various carbon capture technologies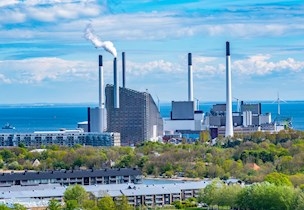 What is carbon capture, and how does it work?
/Article
CO2 can be collected from combustion processes or the atmosphere via many different technologies.