Materials Award from FORCE Technology's Materials Foundation
This year, the Materials Award from FORCE Technology's Materials Foundation was received by Adam Rubin, R&D Manager, Materials Technology with National Oilwell Varco.
28 January 2019

Adam Rubin received the award at the winter conference of Dansk Metallurgisk Selskab (The Danish Metallurgical Society) on 24 January 2019.
Extraordinary contribution in the field of advanced materials
The award is given as appreciation and acknowledgement of an extraordinary contribution to the field of qualification and testing of advanced materials and products for use in extreme and demanding environments.
Since his M.Sc.-project at the Technical University of Denmark, Adam Rubin has specialised in this field. The performance of materials has been investigated focusing on mechanical properties, corrosion resistance and combined effects - mainly corrosion fatigue. Advanced state of the art test-facilities have been established at National Oilwell Varco, leading to improved understanding of materials' performance under extreme service conditions. 
Furthermore, a fruitful collaboration has been established with universities in Denmark and Norway, and research projects have included several PhD-projects. New material knowledge has been gained and distributed to young scientists as well as to the international society through numerous publications at conferences and in scientific papers. 
Said knowledge has contributed to practically applicable procedures as well as a more fundamental understanding of degradation mechanisms for steel and flexibles under severe environmental conditions such as high H2S and CO2 containing environments.
The award of DKK 25,000 is donated to Adam Rubin personally and for whichever use he finds correct and appropriate.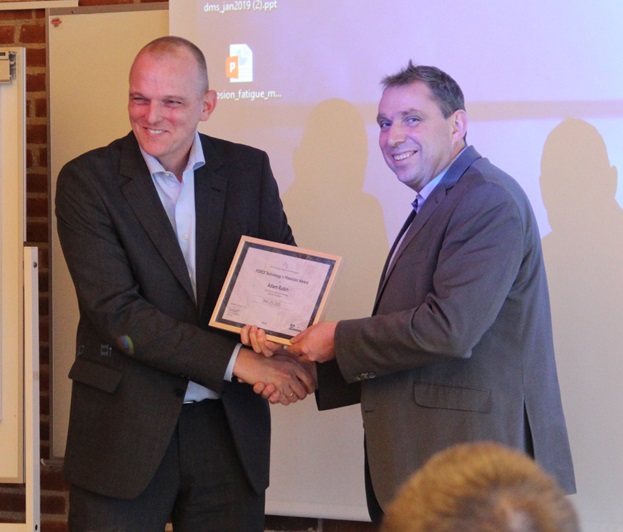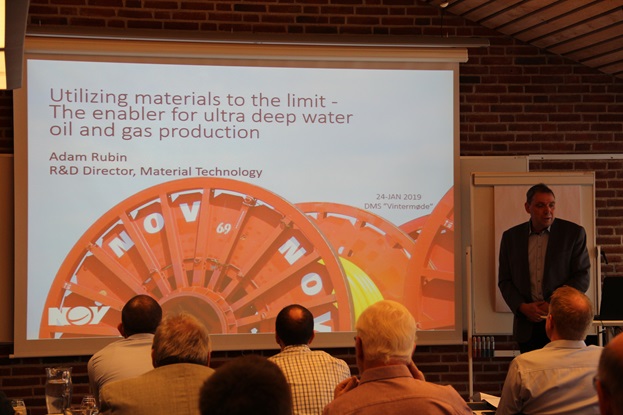 After receiving the award Adam Rubin gave the presentation: Utilizing the materials to the limit - The enabler for ultra deep water oil and gas production.
FORCE Technology's Material Foundation
FORCE Technology's Material Foundation's purpose is to promote Danish research on metallurgy, corrosion, corrosion mitigation, polymers and composites and contributing to utilize the achieved results.
This may be done through the activities as mentioned below, however, this having been said without favouring or exempting initiatives, which would serve the purpose of the foundation:
Subsidies for young people's further education or study tours in order to gain knowledge of the support areas
Subsidies for foreign scientists' guest stays at Danish Institutes
Subsidies for completion of projects which will create new knowledge and products of interest to the Danish industry
Subsidies for purchase or rental of apparatus
Acknowledgement of one or more persons or companies, who/which have contributed extraordinarily within the support areas
Placing of capital in companies, which purpose it is to ensure and exploit rights, also commercially, for inventions or already developed expertise, which has been gained at Danish institutes.