EMC testing according to the majority of product standards and generic standards
An EMC test provides you with documentation of the electromagnetic emission and susceptibility of your product. EMC testing is mandatory for CE marking and every other, global approval. 
In our EMC test lab, you can get all necessary tests and approvals, handled by one project manager as well as IECEE CB Scheme certified reports on both EMC and electrical safety tests.
We offer all types of EMC tests: Preliminary tests, do-it-yourself test facilities, accelerated tests and conventional accredited EMC tests. The primary tests used to counter electromagnetic interference are: EMI test (emission), HF immunity, ESD test, burst test, surge test, conducted immunity.
We are one of Scandinavia's leading technological service companies and carry out EMC tests on several locations in Denmark, enabling you to visit us near your own company location.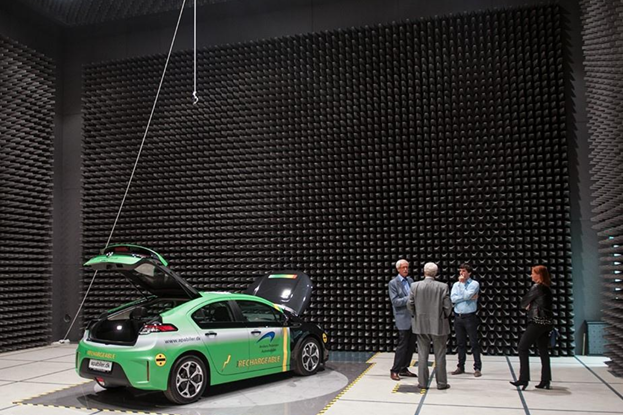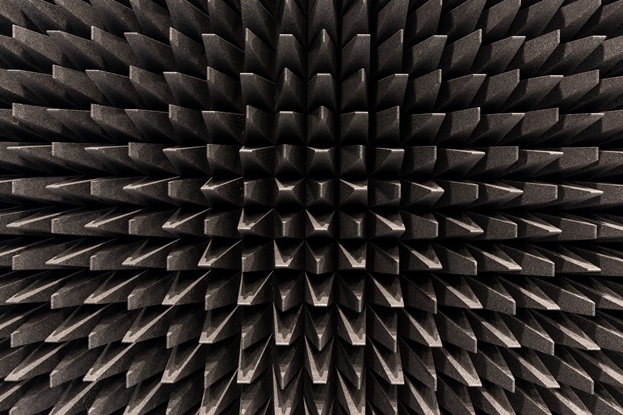 Accredited test house
We are accredited by DANAK to perform testing and calibration. Check out our list of accredited standards and CB Scheme standards on
DANAK's website.
Further, we are CB testlab (CBTL) and CB national certification body (NCB) and make CB-certified reports. You can find our list of CB standards on
IECEE's website. 
FORCE Technology's EMC test reports are internationally recognised and can be used everywhere to ensure global market access.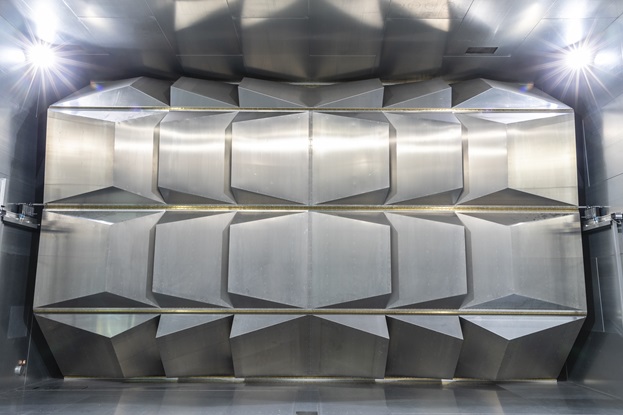 Technical capacity in our EMC lab
Emission

Semi-anechoic chambers, SAC (walls and ceilings covered with absorbers, and the floor is reflective).
The floor can be covered with absorbers, full-anechoic room (FAR).
Frequency range (radiated and conducted emission): 9 kHz – 40 GHz
Dimensions (LxWxH): 20.1x13.0x8.8 m
Port dimension (WxH): 3x3 m
Door dimension (WxH): 1.2x2.1 m
Measuring distances (emissions): 1 m, 3 m and 10 m
Load capacity (floor): max. 10.000 kg/m2

Rotating Platform
Dimensions (diameter): 5 m
Load: max. 10.000 kg (distributed)

Hydraulic lift platform at the entrance to the SAC
Load: max. 10.000 kg (distributed)

Immunity

HF radiation
Frequency range: 26 MHz – 40 GHz
Field strength: max. 1000 V/m (depending on the frequency range and the test method)

ESD test
Test level: ± 30 KV

Fast transient/burst
Test level: ± 4.8 KV

Surge
Test level: ± 10 KV

Conducted immunity
Frequency range: 9 kHz – 230 MHz.
Level: max. 30 V/rms or 260 mA

Magnetic field
50/60 Hz, 1000 A/m

General conditions

Power supply options

100-240 VAC / 50-60 Hz (phase

+0), 400 VAC / 50-60 Hz (3 phases+0) max 125 A

Signal connections

Ethernet, VGA, DVI, D-sub, USB, HDMI, CAN, RS232, VDC, VAC etc.

Other

Air, water.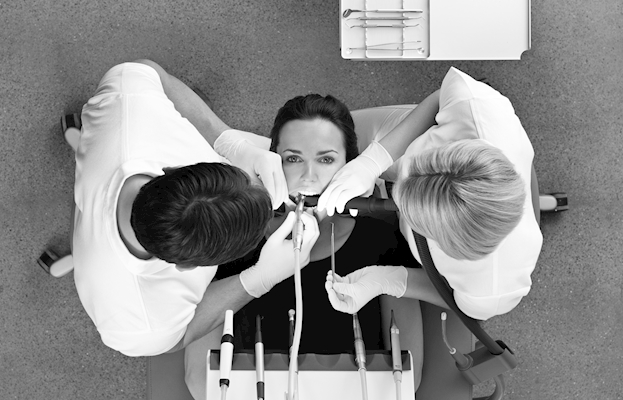 Case
Knowledge of standards future-proofs medical devices
XO CARE uses knowledge about standards actively to future-proof their dental products.