Economy
See FORCE Technology's key figures and download the annual report.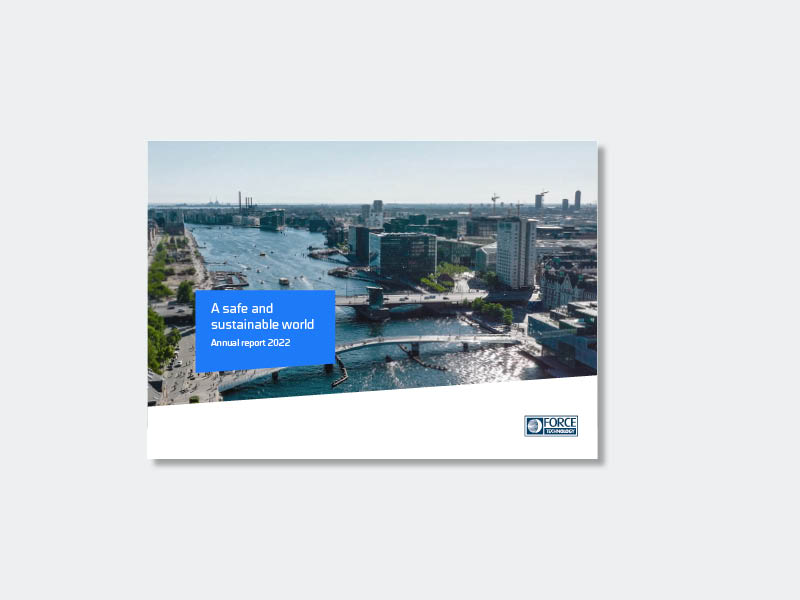 Read FORCE Technology's annual report
Read about FORCE Technology's strategic direction and the results for 2022 on the annual report website.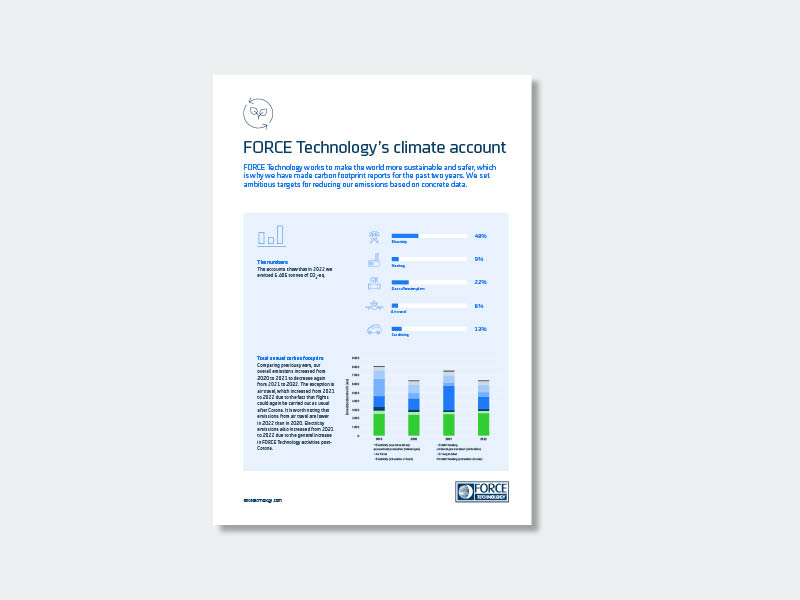 Climate account
FORCE Technology is striving to make the world more sustainable and safe, which is why we prepare an annual climate report, so that we can set ambitious targets for the reduction of our emissions based on data.