FORCE Technology joins Green Power Denmark Power-to-X partnership
Supporting the development of a safe, sustainable and competitive transition to green fuels is the goal as FORCE Technology joins partnership to develop Power-to-X frameworks and facilities in Denmark
The EU recently launched a comprehensive plan to accelerate the green transition and doubled targets for the production of European Power-to-X by 2030. Denmark and other countries in Europe are taking similar steps. Yet Power-to-X development has been kept back by considerable technological uncertainty and a need for aligned maturation, testing and demonstration across the entire ecosystem of producers, sellers, buyers and users.
Launched in March, the Danish hydrogen strategy includes targets for 4-6 GW electrolysis capacity by 2030, including ambitions of exporting hydrogen to other European countries.
Entire value chain joins forces to prove commercial viability
FORCE Technology supports the development of Power-to-X as a growth and green transition driver and recently joined Green Power Denmark's partnership to contribute to unleashing the potential of a Danish green energy adventure.
"There is no doubt that we need to accelerate a green transition and that Denmark provides some of the best conditions in Europe for developing and implementing Power-to-X projects. It is our focus to support the Danish industry in a safe and sustainable transition whilst developing international competitive technology and knowledge," FORCE Technology COO Jens Roedsted says and continues:  
"We are in this partnership to help shape standards for Power-to-X technologies and contribute to technological maturation between the industry, universities and GTS institutes. We look forward to working with the 39 other partners and using our considerable expertise in testing and energy infrastructure to help make Power-to-X a commercially viable and market-driven technology,"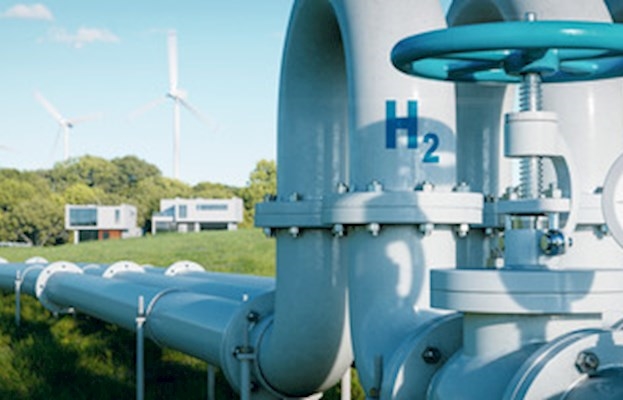 Project
Power-to-X as a driver of green transition and growth
Technological maturity and a strong Danish ecosystem of businesses, GTS institutes, and universities will ensure that power-to-X becomes one of Denmark's strengths in a greener future.