The road to greener medical devices
Increased environmental focus will stimulate more regulatory requirements for medical devices – something manufacturers should address right now.
By Morten Kjær Johansen
Just like all electrical products, electrical medical devices marketed in the EU must comply with a number of regulatory requirements and directives, including PPWD, REACH, RoHS, the Batteries Directive and WEEE, which all contain various environmental requirements (see fact box).
It might seem like there's a lot to comply with, but responsible manufacturers of medical devices should consider going one step further to benefit the environment.
Fortunately, you don't have to invent new and complicated processes in order to develop green designs. Your current quality and risk management processes might just need the odd tweak.
Environmentally conscious design and IEC 60601-1-9
One possibility is to comply with the IEC standard 60601-1-9 for environmentally conscious design, which purpose is to protect the environment and people from hazardous substances, reduce the consumption of natural resources and minimise the environmental impact from waste.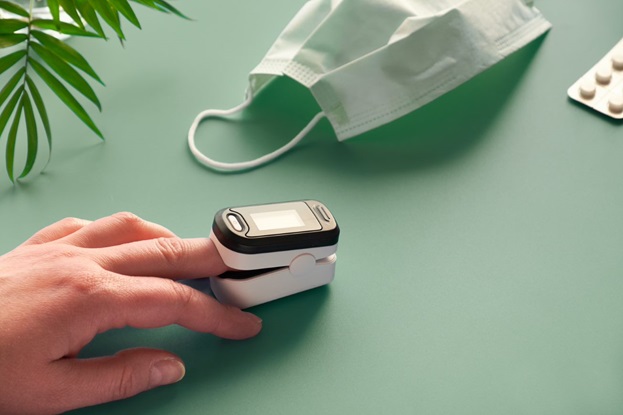 This involves integrating environmentally conscious design throughout the product life cycle, and considering environmental aspects in relation to specification, design, manufacture, sales, logistics, installation, use and final disposal.
The standard contains just three pages of actual requirements and as many as 15 pages of informative material to help you comply with the requirements.
Establish processes with the environment in mind
In order to comply with the standard, the manufacturer must establish, implement and maintain (and thus document) the following processes throughout the product life cycle:
Identify environmental aspects including hazardous substances, emissions to air/water, waste, utilisation of energy and natural resources, noise, vibration, odour, transport, accidents and pollution.
Qualitatively or quantitatively assess the most significant environmental aspects.
Identify suppliers and supplies that contribute to significant environmental aspects and obtain relevant information for identification and assessment.
Establish objectives to reduce the environmental impact and do an overall final assessment on a representative prototype.
Provide information about the type and weight of used packaging materials and options on how to reduce the environmental impact during use and disposal.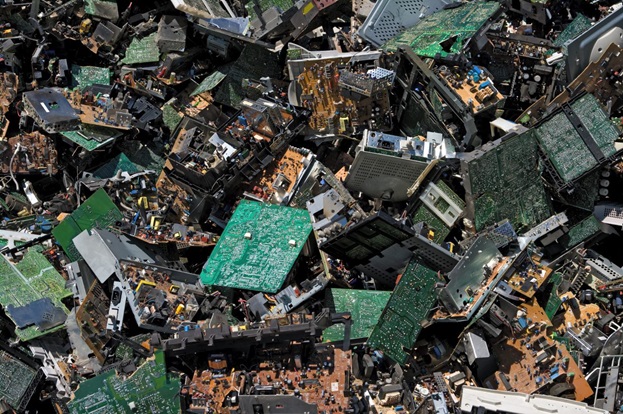 The IEC 60601-1-9 standard is currently not harmonised and may, as the only collateral standard, be exempted when testing for compliance to IEC 60601-1, which applies to most medical electrical equipment.
The standard indicates that early environmental considerations, in addition to contributing to a healthier environment, can also lead to savings, increased innovation and creativity, new business opportunities and improved product quality.
Systematic environmental thinking from the get go
It is important that environmental aspects are systematically considered in each development project from the get go. It may seem unachievable, when you have to consider things like quality management, risk management and usability right from the start as well. But the argument remains the same: There is greater flexibility in the earlier stages of a project, and thus more room to make design choices, which can then be integrated optimally. In the later stages, there is less room for change, which often leads to patchwork solutions.
Risk management should be the central focus of the overall life cycle of any medical product. For most medical companies, the most important focus area of the company's risk management activities is protecting users, such as patients, operators and relatives.
However, risk management, which is usually carried out in accordance with ISO 14971, must not only deal with physical damage to people, but also damage to property and the environment. The latter two tend to be bottom of the list.
Risk levels in relation to the environment
ISO 14971 works with the terms 'Probability', the probability that a potential hazard will lead to harm, and 'Severity', which is the consequence of the harm, if it occurs. Both are typically quantified in three to five levels from 'unlikely' to 'very likely' and 'discomfort' to 'death'. A combination of the two (e.g. the product 'P x S') is used to estimate the risk level.
If we apply the principles of risk management in relation to environmental considerations, the group concerned expands from one to potentially involving many. The result can have global effects spanning generations, so environmental aspects are absolutely central. It is the responsibility of the individual manufacturer to quantify this. Of course, it is difficult to set up an effective model, but we will come back to that.
As an example, wastewater discharge can be an environmental aspect taken into account. The result of wastewater discharge can lead to an environmental impact in the form of surface water or groundwater contamination. Translated into risk management terms, a potential discharge can be considered as a "Hazard", while water pollution resulting in fish being killed can be considered as 'Harm'.
Similarly, transport aspects in relation to manufacturing, distribution and service can potentially lead to an environmental impact in the form of climate change (CO2) and the depletion of natural resources. Table 1 shows several examples of the relationship between environmental aspects and environmental impacts.
Environmental aspect

Environmental impact

Emissions to air

Climate change

Respiratory illnesses, as a result of pollution

Smog

Ozone depletion

Discharge to surface water and groundwater

Water pollution

Oxygen depletion

Reductionin the number of species

Absorption in living organisms

Waste

Depletion of natural resources

Air, water and soil pollution

Natural resources and energy

Depletion of natural resources

Noise, vibration, odour and dust

Noise pollution

Air pollution

Respiratory illnesses

Transport

Depletion of natural resources

Climate change

Accidents

Air, water and soil pollution
Table 1: Examples of the relationship between environmental aspects and environmental impacts (source: IEC 60601-1-9).
From the cradle to the grave
LCA (Life Cycle Analysis) is a method that quantifies a product's impact on the environment across a wide range of environmental aspects. These are calculated using the cradle-to-grave principle, where the 'grave' part promotes reuse and recycling by recognising the cost savings involved.
In the early stages of a development project, the LCA method can provide concrete input when assessing which environmental aspects are the most important. The model also supports the manufacturer in establishing acceptance criteria and thus targets for environmental impact, possibly based on the screening of previous or similar products. Based on the assessment, the manufacturer can identify specific environmental risks, which in turn can be managed and minimised in a controlled process according to normal ISO 14971 principles. 
Towards the end of the development project, and at post-marketing follow-up, a LCA can be used to verify whether the environmental objectives set for the product have been achieved. In addition, the model also provides usable data for the next generation of products.
Environmental risks should be included in the overall benefit/risk assessment to the same extent as any other risk, though in some cases, the medical purpose of the product may outweigh an environmental impact.
What now?
We all have a responsibility to act in ways that are beneficial to the environment. Hopefully, this article can provide you with inspiration to start prioritising the environment, by gradually doing more than what the legislation (which often lags behind) requires.
The important point to remember, is that it is not necessary for medical companies to invent new and complicated processes in order to develop green medical designs. The current quality and risk management processes might just need a little bit of tweaking. And just like other types of recycling, it's really good for the environment.

This article was published in Medicoteknik, September 2020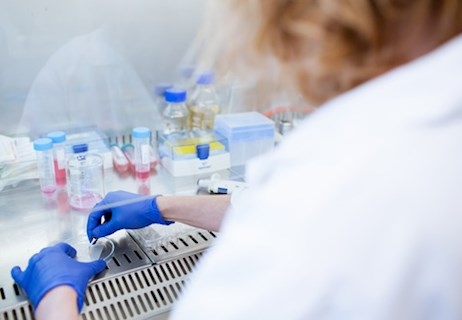 Life science newsletter
Sign up and learn about technological innovation and solutions within the life science industries.
— News
— In-depth articles
— Case studies
— Invitations to events and webinars