Drones catch environmental polluters at open sea
Danish IT start-up Explicit and FORCE Technology joined forces to develop a new solution that quickly and cost-effectively measures the amount of sulphur in a ship's exhaust – even at open sea.
Shipowners can save hundreds of thousands of kroner by not using the environmentally friendly fuel oil required by law, for instance when sailing from St. Petersburg to the English Channel. One major reason for this is that the relevant checks are not yet fully in place, so only a few ships are inspected.
As a result of a cooperation with the Danish company Explicit it is now possible to use drones and helicopters to measure the emission of SO2 and NOx from ships. With the new measuring method, it is possible to measure the emission of sulphur dioxides and nitrogen oxides directly in the fuel fan from ships at open sea.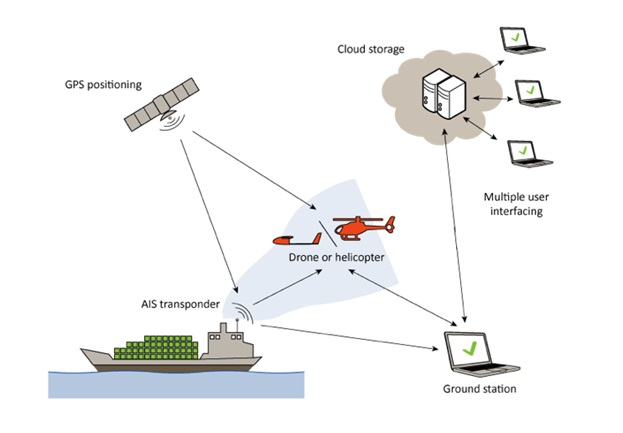 The "sniffer"
Explicit developed the software and hardware, while we selected and tested the sensors for the project. The solution, called a sniffer, can be applied on a drone or helicopter. Ships are localized using AIS positions data, and the sniffer analyses the exhaust and transmits the results to a centralised platform. 
As an independent third-party we are capable of evaluating the result, and give advice on future actions. Traditionally, fuel samples are taken when the ships are docked. 
Visit the Explicit homepage for more information about the "sniffer" service.