LB Altimeters saves time in product development by drawing on expert knowledge on standards
LB Altimeters develop and produce altimeters for parachutists, and they needed proof that their products were in compliance with applicable MIL standards. FORCE Technology's experts assisted with targeted tests and knowledge on the standards, which provided LB Altimeters with the necessary documentation.

The Danish electronics company LB Altimeters, which has been developing altimeters since 1976, takes pride in the fact that their products are of very high quality. The latest climatic, mechanical and EMC tests conducted by FORCE Technology have given an extra boost to the sales of LB Altimeters.

"The tests that we have had done at FORCE Technology have meant that we can continue the dialogue with some customers who have received the test reports. They have said that the reports answer their questions, so now we can start placing new orders. It is very specific what these reports do for us," says Jacob Nielsen, Development Director at LB Altimeters.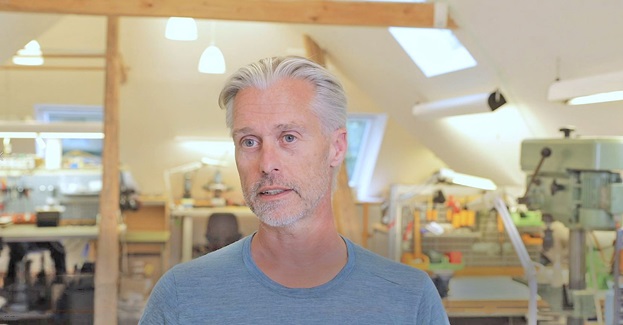 Parachutists with high requirement
LB Altimeters, which develops and sells altimeters for parachutists, is today a recognised brand that attracts private and professional customers from all over the world because of the precision and reliability of the products.

In the dialogue with a new customer group, a need arose to prove that LB Altimeters' altimeters can live up to the extra high requirements for military use. LB Altimeters asked the experts at FORCE Technology to perform the required reliability and EMC tests as proof of that the products meet the high requirements of MIL standards.

"We have really benefited from being able to talk to FORCE Technology about the standards and the tolerance framework. They have helped us to show what path to take and what needs to be done. It has been a huge help," Jacob Nielsen explains.

Saved a lot of time
Companies like LB Altimeters seek help and sparring with FORCE Technology about the standards because they do not have this in-depth knowledge themselves. Terminology, the concepts of the standards and the interpretations of the difficult details of the standard require insight into how it came into being. Often it helps to understand the requirements of a standard that you, as FORCE Technology, have knowledge of how a test method has evolved through the latest versions of a standard.

LB Altimeters, that also had tests done at FORCE Technology years ago, have no doubt as to what they got out of FORCE Technology's expertise.

"This has meant that we have been able to achieve the standards in question, and that it has saved us a lot of time in tests, in that there is someone at the other end that is in charge and says: "We have to do it like this, then you will have your wishes fulfilled. This is perfect. It is because of this expertise, we have come back. You go to where there are talented people," says Jacob Nielsen.

Knowledge across national borders
FORCE Technology's experts assisted with extensive tests and with in-depth knowledge on the standards, which provided LB Altimeters with the necessary documentation. A knowledge that the people of FORCE Technology gather through their active involvement in the standardisation work within climatic, mechanical and EMC tests.

For LB Altimeters, it is important that FORCE Technology's specialists participate in these Danish and European standardisation boards.

"This definitely has importance to us because the people who participate in these standardisation boards, both nationally and internationally, are the talented people. They are people who know where we need to go and how we need to measure and how to document the measurements across national borders," explains Jacob Nielsen.