Advisory services and accredited type testing of marine products
With extensive know-how in testing and approval of maritime electronics, we perform electrical, mechanical, climatic and functional tests of marine products to form the necessary basis for approvals.
following relevant requirements of most maritime standards supplemented by requirements from Classification Societies and authorities like DNV, Lloyd's Register, BV, ABS, and the US Coast Guard.
Type testing and approval of marine products is a guarantee of safe usage
Type testing of marine products proves the equipment's ability to function as required in the intended offshore and marine environment. To provide certainty of the products' safety and endurance and be able to market and distribute your products, you as a manufacturer need accredited type testing documentation.
A recognised marine product type testing partner for more than 30 years
We offer to assist you during the entire development phase by drawing up detailed requirements and test specifications, performing design reviews, and contacting relevant Classification Societies and authorities. We suggest you use us to prepare a test programme for the type approval of your product as soon as possible in your development process, describing the product or product family, test set-up, function test procedure, acceptance criteria, relevant requirements, and detailed specification of necessary environmental and EMC tests. The test programme is forwarded to the appropriate classification societies for their approval before the testing begin.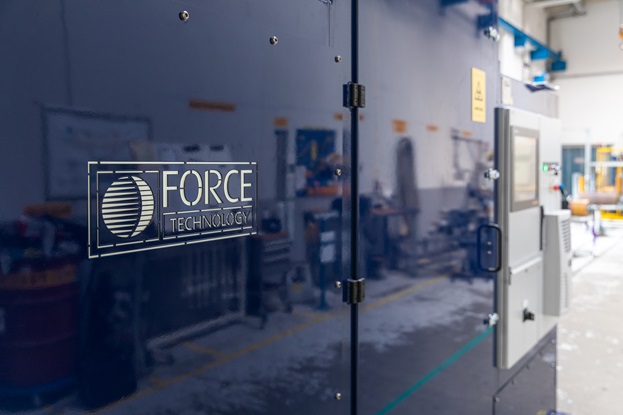 Marine product specialists can help you modify your product to gain approval
When you have a product mock-up or an early prototype, we propose a review or pre-testing to evaluate whether the product is ready for type approval testing or whether preliminary modifications are needed. If your product fails a test during type approval testing, we offer technical guidance by specialists not involved in the testing on modifying your equipment to pass the test in question.
Always in accordance with global standards and leading classification societies
Classification societies with an EU Recognised Organisation (EU RO) status mutually recognise class certificates for materials, equipment, and components, e.g. temperature gauges – transmitters, pressure gauges – transmitters and display monitors or video screens that are also input devices. The mutual recognition is based on equivalent standards, taking the most demanding and rigorous standards as a reference, i.e., EU RO Mutual Recognition Technical Requirements. We perform accredited marine type testing in accordance with IEC 60945, IACS E10, IEC 60533 and requirements from Classification Societies and authorities like DNV, Lloyd's Register, BV, ABS and the US Coast Guard. Find a list of accredited standards on DANAK's website.
Ballast Water Management Systems ensure invasive species do not spread across oceans
Water is used as a ballast to stabilise steel-hulled vessels at sea. Ballast water can contain thousands of aquatic or marine microbes, plants and animals, which are then carried across the globe. Untreated ballast water released at the ship's destination could potentially introduce a new invasive marine species. Hundreds of such invasions have already taken place, sometimes with devastating consequences for the local ecosystem.
The International Convention for the Control and Management of Ships' Ballast Water and Sediments (BWM Convention) was adopted in 2004 to introduce global regulations to control the transfer of potentially invasive species. With the treaty now in force, ships are required to manage their ballast water.
Approved to perform environmental testing of Ballast Water Management Systems
The purpose of testing Ballast Water Management Systems (BWMS) is to ensure that invasive species do not spread with vessels. Models of BWMS must undergo rigorous testing to receive type approval for general installation. Many countries, organisations and authorities require that all vessels entering their waters have an approved BWMS. We are approved by the US Coast Gard, Lloyd's Register, and DNV to perform environmental testing of BWMS Ballast Water Management Systems, including mechanical, climatic and EMC tests in accordance with IMO Resolution MEPC.300(72):2018 and USCG 46 CFR 162.060-30.
Start type approval testing in 3-4 weeks
Get in touch to start the type testing and approval process of alarm, monitoring and control systems, ballast water management systems, ballast water treatment systems, navigation equipment, radio equipment, satellite communication equipment, monitors and displays, navigation lights, temperature and pressure sensors, tank level transmitters, antennas, and many other types of marine equipment.