Terma significantly reduces material consumption and production time with AM
Up to now, Terma A/S has experienced a high amount of material waste on manufacturing of a component for the F35 fighter jet. With 3D print, the manufacturing time is reduced from 55 to only 5 hours.
Most companies will go to great lengths to avoid a high level of material waste. Terma doesn't have to. It is enough to go to Lindø on Funen. Here, FORCE Technology can produce a particular component for the F-35 Lightning II fighter aircraft using additive manufacturing (AM) technology.

"In the past, we've started with 219 kg of steel, which we then processed into a seven kg component. With additive manufacturing, it requires only ten kg of powder," said Philippe Lovejoy-Courrier, Senior Specialist in Innovation Lab, Smart Manufacturing at Terma.

Additive manufacturing not only reduces material consumption. Producing the component is also significantly faster. With the traditional CNC process it takes 55 hours, with adidtional post-processing. With additive manufacturing, it can be produced in 4.5 hours.

Short production time potentially means short delivery time and furthermore, when the component can be produced on-demand, Terma does not need to expensive 15-5PH steel in stock, which optimizes their cash flow.
High quality requirements
The component is, as mentioned earlier, used in the F35 fighter jet. In other words, the quality requirements are very high, and the component, produced with AM, has gone through extensive tensile tests.
"The results are promising, so the next step is to engage with the customer," (Lockheed Martin, ed.) says Philippe Lovejoy-Courrier.
The component could be the starting point for Terma producing other 15-5PH steel components with additive manufacturing. "It is challenging to process that type of steel. In general, laser cladding makes good sense for hard metals and high material costs," says Philippe Lovejoy-Courrier.
Large scale 3D-print of moulds
Speaking of expensive materials, Terma and FORCE Technology are also embarking on another project, which has become possible with the new Multiprocess Large Scale 3D printer at Lindø. "We are looking at whether it is possible to print molds in Invar steel, the high nickel alloy. Today, our subcontractor produces the molds by welding thick sheets together and then CNC milling the molds. We are talking about two to three tons of raw material per mold at a price of DKK 200-300 per kg, and it is also labour intensive and takes a long time. It is not unusual with half a year's delivery time. Instead, it would be optimal to just have powder available on Funen, so we can manufacture the moulds faster and cheaper," says Philippe Lovejoy Courrier and continues: "No one has printed moulds in Invar steel, so it is innovative, but also very challenging, as the moulds are 3-4 m2 in size."
Frontrunner in Scandinavia
Philippe Lovejoy-Courrier also brings a third material into play when talking about the potential of 3D printing.

"Steel represents less than one percent in our production. We primarily use aluminum. That is why our interest is centered around the high-strength powdered aluminium alloys that are being developed. We are looking into some of the new powder types together with FORCE Technology.  The first step will be to manufacture some test specimens for tensile tests to investigate the fatigue properties," said Philippe Lovejoy-Courrier.
In this way, Terma and FORCE Technology continue a long-standing collaboration that he is pleased with. "You are in good hands with FORCE Technology. They have all the relevant skills in-house and it never takes long to get a professional assessment - for example if we have done a fatigue test of a material and do not understand the result. They are the best in metallurgy, and no one else in Scandinavia is mastering the types of additive manufacturing that we get at Lindø," emphasizes Philippe Lovejoy-Courrier.
About Terma A/S
Terma A/S is a Danish technology company with its main office in Lystrup close to Aarhus. The company delivers high-tech equipment for space, defense and aviation industry. Among other things, the company delivers parts for the F35 Lightning II fighter jet from their factories in Grenaa and Lystrup.
Read more at: terma.com
Photo courtesy of © Lockheed-Martin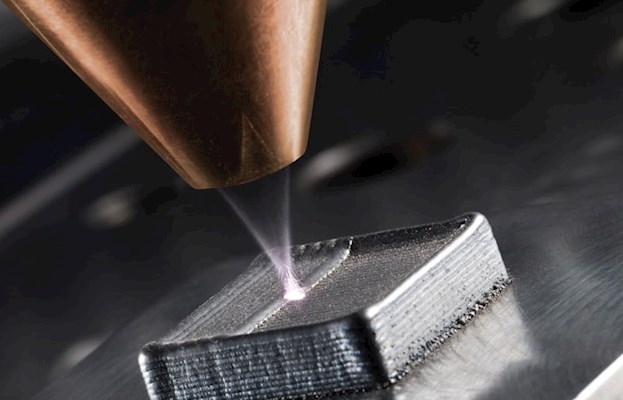 Article
AM versus CNC machining
Additive manufacturing saves money.