MEGA loop inaugurated
On 12 May, FORCE Technology's 55 meter long and 15 meter wide MEGA loop was inaugurated. 
15 May 2023

The inauguration was marked with an opening ceremony with speeches from e.g. FORCE Technology's CEO, Hanne Christensen and the mind behind the MEGA loop, Jesper Busk.
In connection with the opening, the guests were also given the opportunity to have a tour of the MEGA loop, which many guests chose to do.
Doubling capacity and ready for hydrogen
MEGA loop is the world's largest closed loop for calibrating industrial flow meters.
The loop is located at FORCE Technology's facilities in Vejen in Jutland, and it will be more than twice as large as the existing calibration facilities that FORCE Technology already has at its disposal.
Around 250 tons of steel have been used to build the entire facility and more than 1,500 bolts hold it together so that it can be pressurized to 65 bar.
MEGA loop can also handle calibration with hydrogen mixtures, which is an essential prerequisite for the ambition of the spread of Power-to-X in Denmark.
Great international interest
The expansion attracts international customers from all over the world.
The customers come from the entire international gas industry, and they are already queuing up to have their flow meters calibrated in the MEGA loop in Vejen.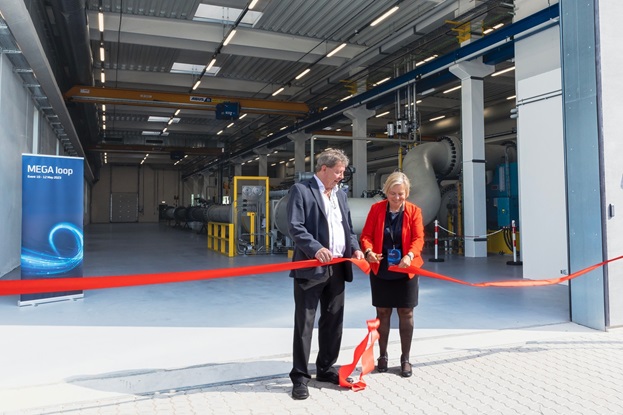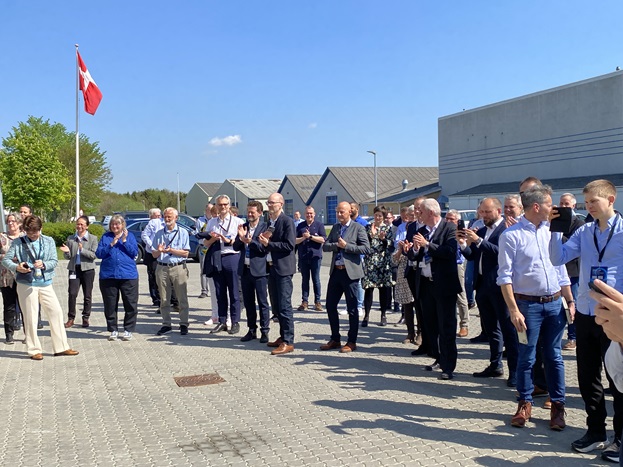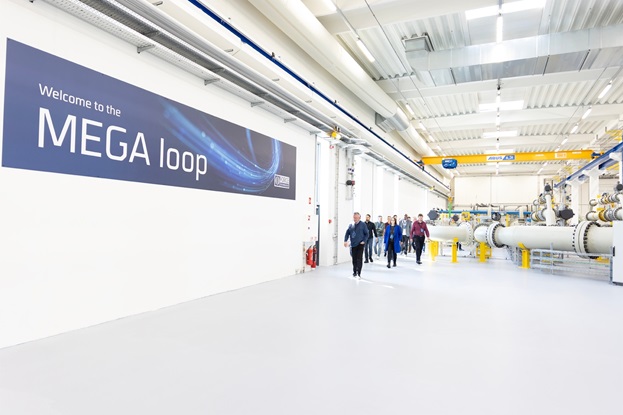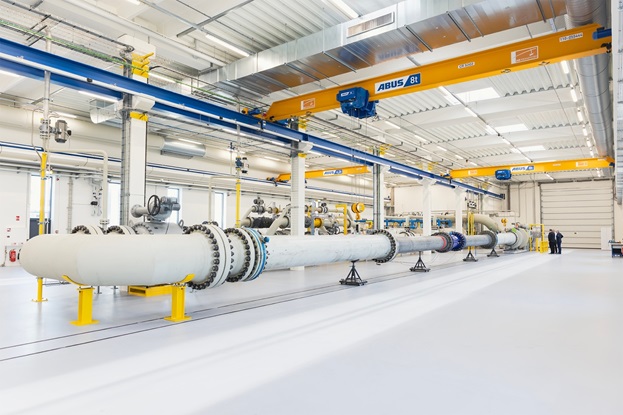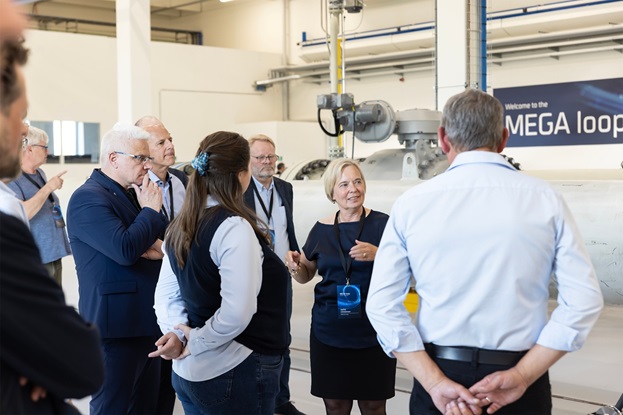 Facts about the MEGA loop
MEGA loop is the largest closed-loop of its kind in the world
The loop can handle a flow rate of up to 60,000 m3 per hour
The facility can calibrate meter sizes ranging from 2" to 60". A 2" meter has a diameter of 0.05 meters, while a 60" meter has an internal diameter of approximately 1.5 meters
The facility can circulate 5.5 million normal cubic meters of gas per hour
MEGA loop performs precise calibrations, ensuring that flow meters are calibrated and set to measure and bill flow rates such as natural gas, biogas, and eventually hydrogen blends of up to 25%
The investment in expanding the MEGA loop is FORCE Technology's largest to date