High-pressure calibration of flow meters
High-pressure calibration ensures a correctly measured and settled flow. A flow meter calibrated by our experts in Vejen, Denmark, holds minimal calibration uncertainty. You can trust the result.
World's largest closed loop for high-pressure calibration of flow meters 
Accredited to calibrate customer meter lines under operation conditions equivalent to on-site conditions at a pressure range between atmospheric pressure and up to 65 bar g – with maximum environmental caution.
Can calibrate meter systems with two meters in series, which has been in high demand from end-users in the upstream and downstream sectors for years. 
What can the MEGA loop do for my business? 
If you are a meter manufacturer, an energy transmission or distribution company, or an EPC contractor on custody transfer projects, you can benefit from high-pressure calibration in numerous ways. Our team is ready to answer your questions and advise you on the right calibration path for your needs.  
Skilled calibration staff at your service at all times
Our staff has wide-ranging expertise, deep knowledge of high-pressure calibration and many years of experience. We ensure high quality, work at a primary level, generate traceability, participate in the European Harmonised Natural Gas Cubic Meter (EUREGA), perform quick meter replacements irrespective of meters and meter sizes and always complete the task.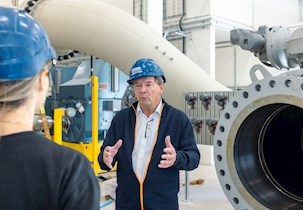 Accredited high-pressure flowmeter calibration 24/7
Calibrate flow meters of every size at maximum pressure and flow all year round.
We operate 24-7, including weekends and nights if necessary, and you are welcome to oversee the calibration of your meters live in the visitor's room or via remote camera access.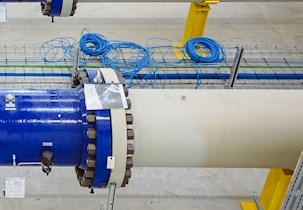 Book a calibration slot
Contact us with your requirements and we will get back to you.
If you already have an agreement about high-pressure calibration, please forward the equipment to FORCE Technology Navervej 1 DK – 6600 Vejen Denmark.
Ready for Power-to-X 
Almost three times the size of the existing loop in terms of length, meter section, meter sizes and maximum flow, the MEGA loop is hydrogen-ready for the transition to Power-to-X. In time, it will have the ability to operate with up to 25% hydrogen.
The MEGA loop is ready for the future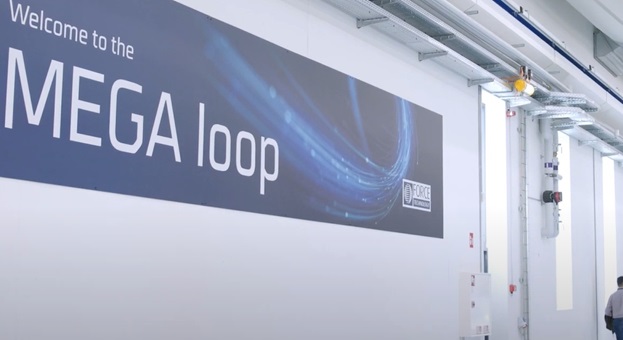 See what customers and partners say about the MEGAloop
Types of meters
We calibrate all types of flow meters:
Turbine meters
Swirl meters
Ultrasound meters
V-cone and M-cone meters
Vortex meters
Coriolis meters
Thermal mass flow meters
Mass flow controllers