ALK's quality assurance puts patient safety first
A collaboration involving routine quality assurance tasks assures ALK that their vaccine formulations are safe for patients before they arrive on the market.
Challenge
ALK sought a collaborative partner with strong expertise to help them identify particles in their products.
Solution
FORCE Technology supports them with expert knowledge and testing facilities in conjunction with ALK's root cause analyses and anomaly management processes.
Result
This collaboration helps to guarantee patient safety and ensure that ALK's products meet regulatory requirements.
When producing pharmaceuticals, it is critical that all products sent out to doctors and patients be uniform and of the same high quality, regardless of where and when they left the factory. For ALK, a pharmaceutical company that develops and produces sterile formulations for injection, quality assurance is both a central element of their production process and a regulatory requirement. 
In the event that a visual inspection detects the presence of small particles, it is important to determine exactly where the particles came from. This is key to performing root cause analyses and managing anomalies. This makes it possible to identify the proper corrective action to take, which helps to keep ALK at the pinnacle of quality assurance.
ALK's search for a collaborative partner with strong expertise in particle identification, as part of their root cause analysis and anomaly management processes, led them to cross paths with FORCE Technology. 
"It started back in 2017, when we had an urgent problem with identifying a particle that we detected in quality assurance. FORCE Technology came in on short notice. With their exceptional expertise, they were able to successfully analyse and identify the particle," recalls Christina Malling, Global Category Manager at ALK.
That was the beginning of a strategic collaboration between the two parties. Today, FORCE Technology is part of ALK's root cause analysis and anomaly management processes, providing ad hoc particle identification and analysis.
Quality assurance at the particle level
The combination of FORCE Technology's expert knowledge and testing facilities for microanalysis and chemical analysis enable ALK to quickly find out what types of particles their visual inspections encounter. For example, they might find particles from a glove, a face mask, or a capsule. This enables ALK to safeguard continued production and investigate how the particle got into the product.
When ALK's quality assurance team carefully inspects their sterile formulations and detects microscopic particles, the stakes are high, so the products are placed in a temporary quarantine. As Malling explains, FORCE Technology's flexibility in solving problems and in-depth professional expertise are important to ALK. 
"The work FORCE Technology performs for us contributes to our root cause analses and anomaly management processes," says Malling.
This quality assurance work gives ALK certainty and confidence that their products are safe before they arrive on the market.
Patient safety above all else
Risk management is crucial for ALK. It is a natural part of all of the business's production and quality assurance processes.
"In everything we do, our most important goal is to ensure patient safety. Without that, we can't operate in our markets. The knowledge we get from collaborating with FORCE Technology helps to guarantee patient safety and ensure that our products meet regulatory requirements for quality," Malling says.
Fine-tuning collaborative quality assurance
At quarterly business review meetings, the two parties discuss the state of their collaboration and update each other on important information. These meetings are also an opportunity to agree on additions and adjustments, so that their processes are always running optimally. 
As Malling explains, "There are always new requirements coming from regulatory authoities that we have to account for in our quality assurance processes."
Fact
ALK produces sterile injectable formulations for use in allergy vaccines. These formulations must pass strict quality control checks before being released on the market.
FORCE Technology supports ALK in identifying particles that ALK's quality assurance team finds when visually inspecting injectable formulations. Highly specialised analyses, including chemical analysis and microanalysis with SEM (scanning electron microscopy), are employed for this purpose.
The collaboration between ALK and FORCE Technology has been ongoing since 2017.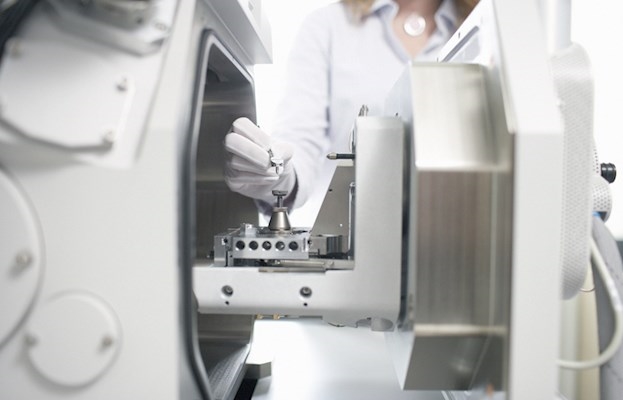 Facility
Surface characterisation facility
We have state-of-the-art equipment for surface characterisation and analysis. Our equipment covers both 3D-microscopy, electron microscopy and X-ray analysis.