Tug Handling Course, Level 1
The participants learn best practice procedures for conducting tug operations and thereby improving safety. The training is adjusted according to the tug type, the participants' level of experience and any other specific requirements of the client.
Level one
At level one, the participants learn to handle their own tug safely during transit and simple towing operations according to the pilot's orders. The participants will also be trained in procedures before, during and after towing and in approaching and connecting to different positions on a vessel (pulling/pushing). 
References: STCW including 2010 Manila amendments, 2017 edition. Table A-II/1 and A-II/2.
Currently we offer training in the following tug types:

• Conventional, single and twin propeller 
• Azimuth Stern Drive (ASD) 
• Rotor tug
• Voith Schneider
• Carousel tug
Goals and objectives
The participants will enhance their knowledge and skills in safe tug manoeuvring under normal as well as extraordinary operations.
Customised tug training
The training is highly flexible as the content can be adjusted to the wishes, qualifications and experience of the participants. Special emphasis on for example escort towage can be included.
We train both new and experienced crews. We also arrange training of special operations with up to four interactive tugs cooperating in the same operation.
A certificate is issued upon completion of the course.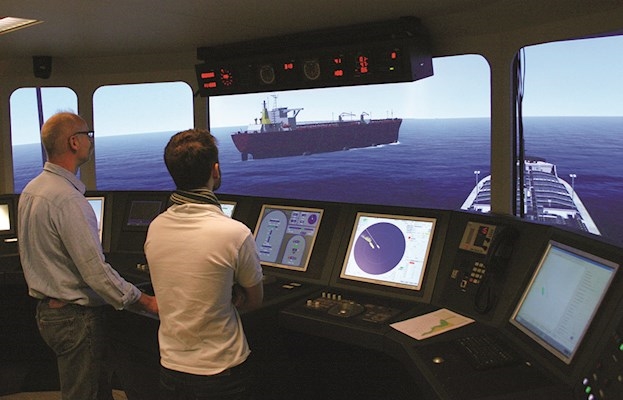 Facility
Ship bridge simulators
Our ship bridge simulators range from desktop to full-mission configurations.