Advanced real-time monitoring in supply chains
End-to-end transparency in the supply chain will increase the international competitiveness of Danish businesses.
Why advanced real-time monitoring in supply chains?
Smart sensors and sensor technology are known to facilitate transparency throughout the entire supply chain and serve as a basis for the growth of data-driven decision-making.
However, studies mention the need for greater investments in new technologies, a lack of convincing business models, few internal competencies, and resistance to new technology as some of the reasons that Danish small- and medium-sized businesses have been reluctant to move toward a digital supply chain.
Purpose of the project
The purpose of the project is to create methods, tools and technologies that are to leverage the IoT transparency in supply chains. This will enable a translation from a traditional supply chain model – where companies generally interact with their direct suppliers and customers – to an integrated supply chain ecosystem, where a company is able to coordinate its activities according to the status of all its partners, thereby improving the overall performance.
Who will benefit from the project?
This project is focused on the following primary target groups:
Food service sector: Primary producers, dairy businesses, processing businesses, fresh produce suppliers, agriculture, fruits/vegetables, etc.
Component / semi-finished production businesses: Part suppliers for larger enterprises.
Pharmaceutical and medical industry: Suppliers of hospital and clinic products; transport of fragile and sensitive goods.
Partners
The project is conducted in close co-operation with researchers within smart production from Aalborg University's department of Materials and Production. 
The aim is to develop and test tools and methods for uncovering the needs and potentials with implementing an IoT monitoring solution in a supply chain, based on the latest research in the area. These tools and methods aim to:
Identify the key performance improvement opportunities.
Design a tailored IoT solution for addressing the most relevant one.
Evaluate - qualitatively and quantitatively – the impact of the solution.
Development of examples and demonstration of technologies that can provide transparency in supply chains are developed in collaboration between FORCE Technology and Presto Engineering.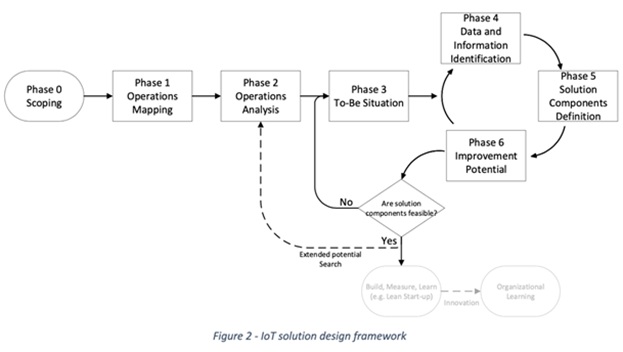 Related community work
MADE - Manufacturing Academy of Denmark

MADE - Manufacturing Academy of Denmark - is a Danish cluster for production.

In MADE, companies, universities and GTS institutes meet and collaborate to create new, innovative solutions for Danish production companies within e.g. 3D printing, automation, smart factories and products, rapid product development and production management.

In MADE, the business-related activities will be characterized by high professionalism, knowledge sharing and matchmaking, and they will be especially designed for SMEs. The cluster gives Danish production players insight into the potentials of the new technologies and methods and seeks to accelerate the development and digitalisation of Danish industry.

Read more on MADEs website.