Smart status monitoring for bridges and tunnels
This research project aims to address rising costs for maintaining and repairing critical infrastructure using wireless networks of self-powered sensors.
It will reduce the cost of materials, repairs, and maintenance. In the CorroSense Grand Solutions research project, we aim to address the rising cost of building, maintaining, and repairing critical infrastructure, such as the Great Belt Bridge and the Limfjord Tunnel.
With structural health monitoring (SMH) systems, we can increase the safety and life-time of these constructions while also reducing their CO2 consumption.
Currently, corrosion sensors rely on electromechanical techniques. Because they must be welded into structures, installing them is expensive. They require extensive cabling, and the sensors are only able to monitor a few critical areas. Measurements must typically be taken manually, and often in areas that are difficult to reach.
Wireless sensor networks extend structure lifetimes
The new structural health monitoring system gives us the ability to constantly keep an eye on a structure, so we have access to more reliable corrosion data. These new wireless sensors can also be retrofitted, making it possible to extend the lifetimes of existing structures.
By installing and/or retrofitting many of these sensors, we can get a complete overview of the condition of a bridge, tunnel, or other structure. The sensors can transmit data to a cloud platform where large volumes of stored data can be analysed.
Apart from facilitating the creation of a dashboard to monitor any given structure, this also makes it possible to build better models. In the future, such ad-vanced models could, for instance, be paired with AI to assist in performing predictive maintenance on structures.
International demand for critical infrastructure monitoring
This project will fulfil a global need for more efficient and flexible methods for monitoring critical infrastructure, such as concrete structures. The method will increase safety while reducing CO2 consumption and costs. For instance, it will allow the Danish Road Directorate to electronically monitor the approx. 2500 bridges and tunnels it oversees in Denmark.
This will reduce or eliminate the need for the traditional and cumbersome manual approach to monitoring, which is both imprecise and expensive.
In the CorroSense project, we are investigating how a new sensor can be used to monitor corrosion in reinforced concrete and determine if it has been damaged.
We also wish to study whether it is possible to harvest sufficient energy from reinforced concrete, making the wireless sensor network self-powered.
Wireless sensor networks can be extended to other reinforced concrete structures (e.g., wind turbines, harbour facilities, and offshore energy islands), giving them global potential.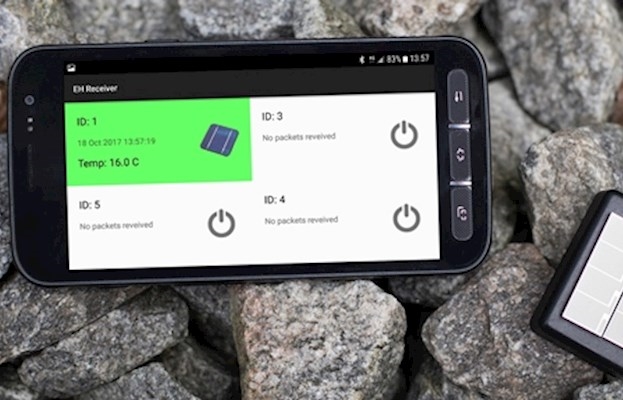 Article
Powering IoT sensors using ambient energy
Energy harvesting may solve the challenges concerning battery lifetime.