Load, stress and vibration measurements for structures and machinery
We perform direct measurements of loads, deformations, stress, strains and vibrations, for general purposes and specialised projects.
A direct measurement approach combined with engineering tools provide knowledge on the condition of structures and machinery. It is an easy way to verify loads, stress, strains, structural strength/fatigue or vibrational response.
High class direct measurements for low cost
FORCE Technology offer direct measurements in various forms. Our primary tool for direct measurements is strain gauges These small measuring devices have a clear advantage in both price and measuring precision. Strain gauge measurements can be carried out on various materials such as steel, concreate, composite materials, etc.
We offer the service of long-time structural monitoring (several years) or shorter measurements with a frequency up to 50 kHz (0.02 ms). Measuring precision is 0.5-1 μstrain (0.2 MPa in steel) within a spectrum of 0 to 10.000 μstrain (2000 MPa in steel). This is formula one worthy measuring technology, with a price tag for general purposes.
Typical applications would be verification of loads (an alternative to load cell technology), design optimisation, design strength and fatigue life, weld fatigue analysis, failure analysis, FE model calibration, verification and integrity analysis.
What is a strain gauge, and how to use it?
The most common type of strain gauge consists of a resistance wire which is fixed to the structure. When the structure is loaded, the strain gauge resistance changes, and this change shows you the structure's strain and stress. Strain gauges often comes in physical sizes from 1 mm to 10 mm in length.
The common strain gauge is glued to the surface of interest with super glue. Data is collected using a data logger, and subsequently stored on a PC. Based on the measured strains, you may calculate the stress, loads, deformations or vibrational response
What are the typical applications for strain gauges?
As mentioned above strain gauges can be installed on various materials, structures and machinery. The typical applications are:
Steel structures
Bolts
Pressure equipment
Bridges
Machines and machine components, also rotating parts and bolts
Offshore structures
Concrete structures
Wind turbines
We also offer remote monitoring. This way you can monitor the actual strains and stresses in real time or download saved data for analysis on a regular basis. The remote monitoring tool helps ensure structural integrity and prevents structural failure. 
Please contact us, if you have any measuring applications and wish to know more about how you can benefit from a direct measurement.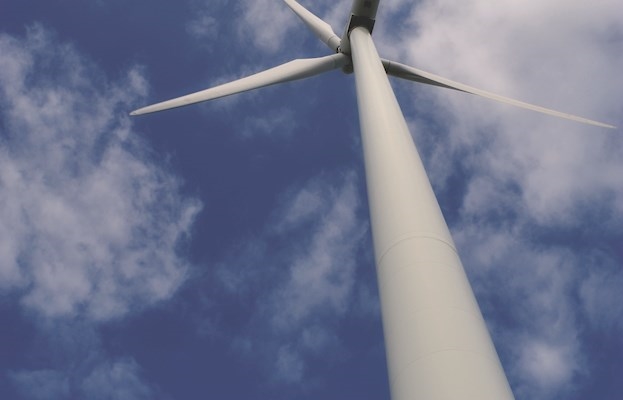 Case
Loads are measured on wind turbines on their knees
Strain gauge measurements provides offshore wind turbines that settle in the foundation.