Lindoe Component and Structure Testing A/S - full-scale testing of components and systems
Lindoe Component and Structure Testing A/S focus on full-scale testing of components and systems mechanically and in a climatic chamber.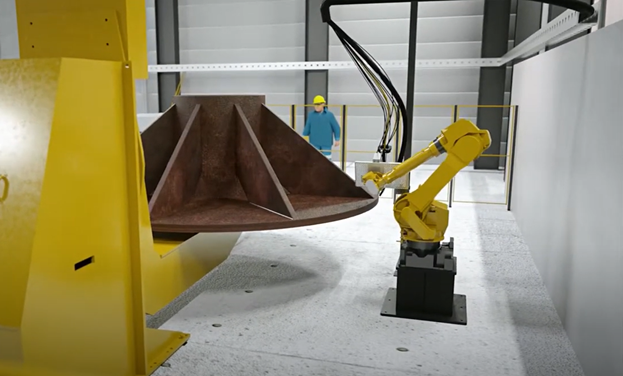 Watch the video with the facilities of the Lindoe Component and Structure Testing A/S
Can your system withstand the environment?
In the Climatic Test Chamber, realistic atmospheric sea conditions can be simulated even for large components, not to mention entire systems.
The Climatic Test Chamber is equipped with three individual environmental systems:
Temperature control
Humidity control
Salt water spray.
The three environmental parameters can be individually controlled or be programmed as consolidated systems to come as close to the harsh offshore atmosphere as possible. In addition, accelerated tests can be conducted in combined parameter cycles.
Besides testing of offshore equipment, also a variety of land-based equipment can be tested. Examples include land-based wind turbines, but also transporting, warning and lighting systems. 
Testing, evaluating and optimising your equipment properly before installation will confirm lifetime sturdiness of your product.
Introducing excessive strain on the structure - to be on the safe side
Mechanical testing of sub-components is widely used to determine whether these comply with standards or other requirements. The mechanical test bench can be used to test large components for simple strain robustness or for fatigue resistance.
The test bench has a large, strong floor and inter-related reaction walls along two sides of the plane. This structure makes it possible to test full-size structures with a three-dimensional stress set-up, relevant for structures exposed to e.g. waves, wind and alternating rotating loads simultaneously.
Fatigue testing based on recorded operational loads to simulate realistic fatigue loads is also possible as well as special test set-ups incorporating seawater exposure to run tests for corrosion fatigue. The possibility of testing full-scale systems will give you the documentation of the durability of the structure based on real-world effects.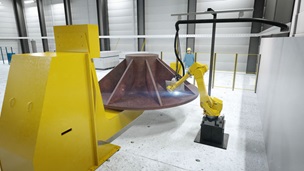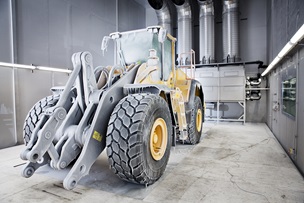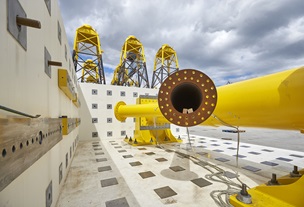 Competitive production using high-power laser technology
We have state-of-the-art laser facility for testing and developing new production methods. The heart is two 16 kW disc-lasers coupled in one fibre delivering up to 32 kW laser power on the work piece. 
Today welding procedures for 25 mm & 40 mm have been developed. The MAG and/or submerged arc welding combination with a powerful laser ensures very effective penetration, up to 24 mm for each weld seam. Due to the precision and deep penetration, the weld joint is optimised, and this further reduces the costs.
We can help you test and implement high-power lasers within all aspects e.g. process development, prototyping, small-scale production, implementation and training.
Be one or two steps ahead of your competitors
Let us assist you with preparing a suitable development and test program for your product, and be sure that your product will succeed once it is installed onshore or at sea.

It is located in a former shipyard near Odense, in Denmark, and the infrastructure is ideal for shipping and handling even large structures. Lowering cost of energy and increasing product quality, system durability and production efficiency are key issues for the industry. 
In close alliance with you, we ensure optimal solutions within developing and implementing advanced welding solutions, providing materials consultancy and testing solutions for your products/components.