Hygienic design is important in production equipment of the future
When planning or optimising food and pharmaceutical production facilities, considering hygienic design from the start is a must.
To ensure rapid, effective cleaning in food and pharmaceutical production; to minimise contamination with microorganisms; and to ensure efficient production processes, considering hygienic design from the start is a must — not only for the equipment used, but also for buildings and facilities. This applies equally to food product businesses, commercial kitchens, the pharmaceutical industry and hospitals.

Great hygiene, greater safety
Proper, effective cleaning ensures a high standard of hygiene. In doing so, minimal contamination from harmful microorganisms that cause illnesses or diminish product quality, as well as from allergens, can be ensured across production lines. Proper hygiene thereby contributes to efficient, quality-assured, safe production of food products. Rapid, effective cleaning is also important in maintaining the business's competitiveness.
Hygienic design ensures rapid, effective cleaning
High product safety and premium product quality are hallmarks of the Danish food and pharmaceutical industries, and they are critically important to their competitiveness and export operations.  Hygienic design will hardly be any less important in the future, and quite possibly the opposite, as competition is continually intensifying. For these reasons, it is important for us to help each other and ensure that the industry can keep its position in the market with safe, high-quality food products.
Hygienic design has been a buzzword for a number of years in the food product and pharmaceutical industries. Unfortunately, new installations are still appearing with equipment that is inappropriate from the perspectives of hygienic design and ease of cleaning. Either the requirements specifications for this new equipment have not been particularly stringent, or the responsible businesses have not focused on hygienic design in planning. This does not mean that the equipment is unusable, but it may, for example, create difficulties in optimising the cleaning of a facility.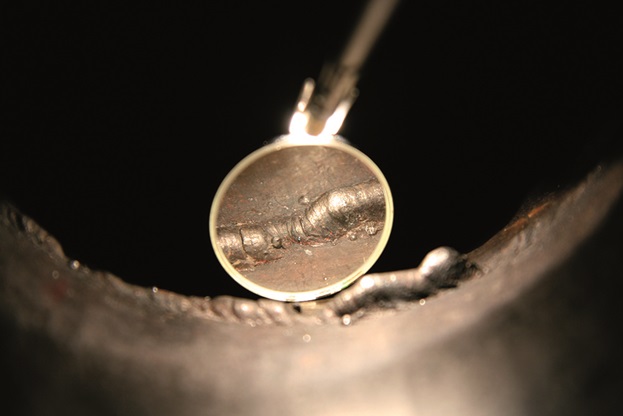 Joints and welds are a part of hygienic design. As shown in the illustration above, poor welding can diminish the efficiency of production facility cleaning procedures.

Risk-based approach to optimising for ease of cleaning
What about existing production equipment? As competition becomes more intense and everyday circumstances put strain on cleaning procedures that have been optimised "well enough" — more in terms of finances than food safety and product quality — will this equipment pose hygienic challenges? A risk-based approach to problems in hygienic design, ease of cleaning, contamination, etc. is appropriate, such that hygienic design can be evaluated together with options to modify installations, modify cleaning procedures, and/or assess hygienic hot spots when validating cleaning procedures.
A risk-based approach to optimising for ease of cleaning means that equipment is assessed relative to hygiene-critical places in which hygienic design has been compromised. In other words, locations that are difficult to access for effective cleaning, where there may be product build-up, and where there are challenging angles can all be identified. It can be beneficial for businesses to develop their employees' skills in this area, such as by training production workers and those responsible for everyday cleaning to spot hygiene-critical places. This can be of great help to quality assurance staff, as the production environment is frequently not part of their day-to-day work.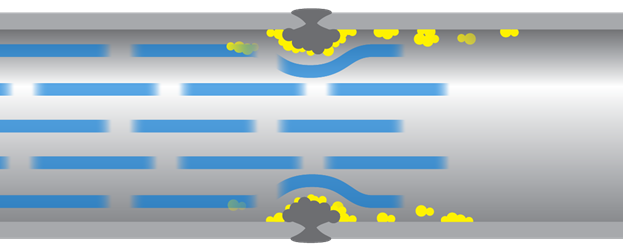 Hygienic design is an element of sustainable production
Hygienic design can be a component of more sustainable production, both ensuring that products are of high, uniform quality with long shelf lives and optimising the consumption of water, energy, and cleaning chemicals through the design of a facility, as well as its production and cleaning procedures.
Product shelf lives can be extended, since the growth of microbes in and on products is commonly a key factor in determining shelf life. Better hygiene results in reduced cross-contamination, leading to a product that is more microbially stable.
Centre for Hygienic Design has moved to FORCE Technology
In 2020, the Centre for Hygienic Design, which existed under the National Food Institute at DTU since 2014, moved to FORCE Technology.
The Centre's services naturally complement FORCE Technology's skills and knowledge within the fields of hygienic design, materials, and food product technologies. This gives businesses a unified entry point for EHEDG testing and highly specialised knowledge on hygienic design and materials. Thus, the centre offers Danish industry a high level of service and access to a cohesive professional environment in Denmark.