Medical device manufacturer Dansac improves its compliance efforts
Achieving compliance with regulatory requirements and standards is resource-intensive for medical device manufacturers. Dansac found a short cut to optimise their quality assurance competencies.
The medical device manufacturer, Dansac, develops and produces ostomy pouches. Their end-customers are ostomy patients, who are heavily reliant on their ostomy pouches remaining intact throughout the day. For patients, an ostomy pouch leak has both physical and psychological consequences.
Quality and compliance are alpha and omega
Dansac wanted to strengthen its quality management and improve its employees' production equipment calibration skills. Simultaneously, Dansac was preparing to build a new calibration database as part of a new enterprise maintenance system. 
To bring in new lines of thinking and avoid overloading its internal resources, Dansac decided to work with FORCE Technology's metrology division.
"We chose to collaborate with FORCE Technology because they know what it takes to be in compliance with all of the various regulations. They have a high degree of professional expertise in calibration, and they're always on top of standards, accreditation, and everything else going on in the world of metrology," says Per Ipsen, who was the head of maintenance at Dansac when the collaboration began.
During the process, FORCE Technology's specialists performed a variety of calibration tasks in close co-operation with Dansac's employees. As the project progressed, the collaboration grew to meet Dansac's needs.
"Initially, it was just about building the calibration database and improving the structure of the calibration process for our production equipment. From there, our collaboration grew to include FORCE Technology educating our technicians in performing structured calibrations on our production equipment and machinery components, as well as advising us on the requirements in different standards," explains Per Ipsen, Continuous Improvement Lead at Dansac.
A catalyst for new initiatives
"This process has helped us take our compliance work to a new level. At the same time, FORCE Technology has helped us to improve our processes, and they've pointed out places where we could save resources or do things smarter in areas where we had already achieved compliance," says Per Ipsen.
A desire to do things smarter and bring new initiatives into play is part of Dansac's culture. It is often easier to convince colleagues of the sense and wisdom in changing workflows when the message comes from an external source.
"One of the advantages of having an external consultant is that they know what to do best. That guidance is important when you're launching new initiatives like us. The external expert is objective and professional, which means that you have something to lean on," Per Ipsen says.
Handling questions from auditors
Dansac has also drawn on FORCE Technology's specialised knowledge during external audits, and particularly when responding to specific questions from auditors.
"Generally, an auditor wants insight into everything — not just what has been calibrated, but also why, when, and how. FORCE Technology knows all the specialised terminology, so they can talk to auditors and answer their domain-specific questions. This helps reassure auditors," explains Per Ipsen, who also noted that the company's documentation was strengthened during the process.
Developing competence in multiple areas
Regular feedback exchanges throughout the project brought about significant improvements to Dansac's and its employees' quality assurance competencies in many areas.
"Now, we have a structure for what should be calibrated and when. We got our calibration database built, and we have a better overview of our calibration plans and processes. Our technicians have also been trained, so they're better equipped to perform calibration tasks. All things considered, we've really got a handle on everything now," says Per Ipsen.
He and his colleagues are looking forward to the next phase of the collaboration:
"The journey we've taken has lifted our knowledge to new heights. Now, we're well-equipped to perform many of these tasks ourselves. Going forward, FORCE Technology will help us in maintaining what we've built."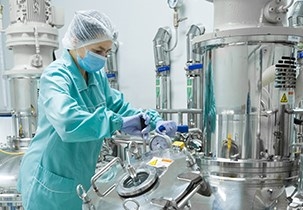 Biotech, pharma and medical devices
New, technology-driven solutions are needed to meet the growing pressure on biotech, pharma and medical device companies.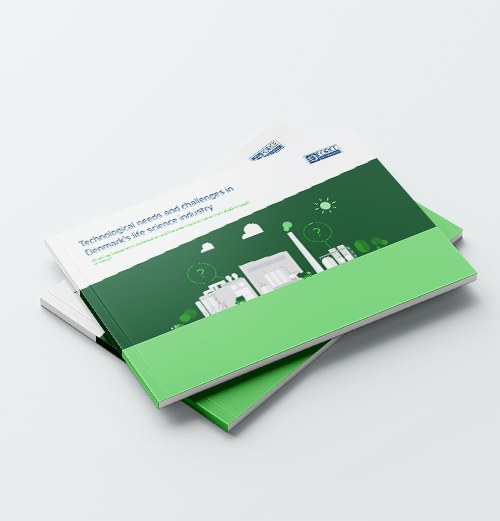 What are the life science industry's biggest technological challenges?
New report maps the technological challenges with digitalization and green transformation in life science companies.