Svaneke Bryghus is Denmark's first CO2 neutral brewery
Svaneke Bryghus is the first Danish brewery to document that they produce and bottle their beer in a CO2 neutral way.
Challenge
Svaneke Bryghus needed to document their sustainability initiatives.
Solution
FORCE Technology verifies CO2 emissions from production and purchased fuels.
Result
Svaneke Bryghus can promote sustainability as part of their brand and identity.
"Now we can finally tell the world that our beer is brewed in CO2 neutral way", says Steen Jespersen, CEO of Svaneke Bryghus.
Svaneke Bryghus has continually worked towards becoming more and more sustainable. They have initiated various initiatives during the process, such as heat recovery, establishing photovoltaic systems, and entirely replacing fossil fuels with biogas and certified green electricity.
In addition, they regenerate CO2 from the fermentation process, which they both use in beer production and sell to pubs with beer on tap. And in 2018 they became a 100% organic brewery.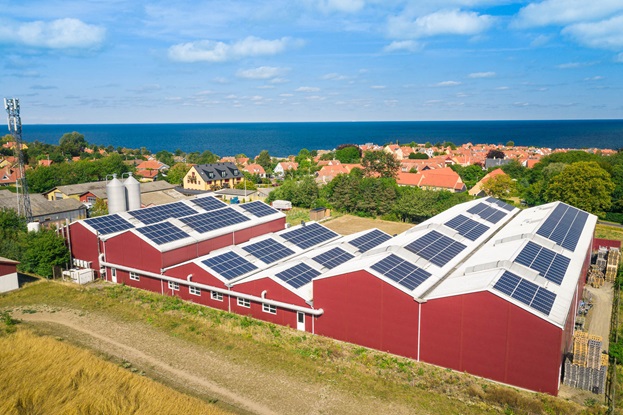 Credibility is paramount to us
Svaneke Bryghus needed to document their sustainable initiatives and they asked FORCE Technology to audit their production processes.
Now Svaneke Bryghus can document that they brew beer in a CO2 neutral way.
"I would never have dared to communicate this if FORCE Technology had not audited us. There is so much suspicion and greenwashing within sustainability," says Steen Jespersen.
Several journalists even contacted the director to find out if he had documentation for what he said, to make sure that it was not just presented as more environmentally friendly and sustainable than it actually is.
"Now I have the documentation," says Steen Jespersen, and he continues," It is very important to us that we have an official verification report from a professional and independent verifier. It cements our credibility."
Part of the Bornholm narrative
Svaneke Bryghus sees itself as part of the Bornholm narrative, and as an ambassador for Bornholm, which has an ambition to be a green and sustainable island. With the documentation in place, Svaneke Bryghus has several ideas for how they can spread the good news and support the Bornholm narrative:
"We want to create awareness about sustainability by, for example, printing it on the labels on our beer bottles. In addition, we can also contribute to being part of a sustainable solution for restaurants, hotels and conference centers on the island when they serve our beer to the guests," says Steen Jespersen.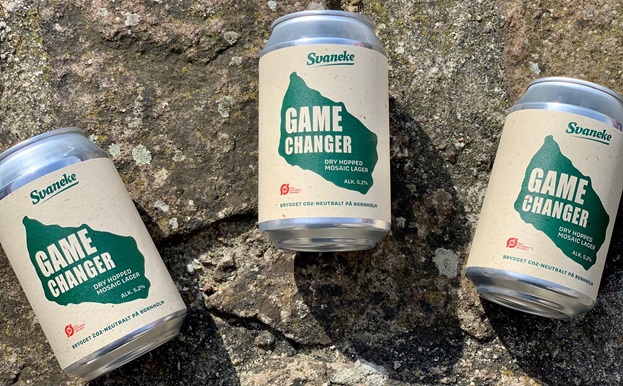 The future is even more sustainable
It is not without costs to invest in sustainable production, but even so, Svaneke Bryghus does not stop here.
"Of course, investing in becoming sustainable has a cost, but in the long run we save on operating costs, so in the end being sustainable is economically sound.
However, we will not stop here, in the future, we will look at the possibility of increasing the sustainability of our bottles, raw materials and transport of the beer," concludes CEO Steen Jespersen from Svaneke Bryghus.
Svaneke Bryghus must be audited every year in order to continue to call itself a 100% CO2 neutral producer of beer.