Polar code course
Ships operating in the Arctic and Antarctic environments are exposed to a number of unique risks. Poor weather conditions and the relative lack of good charts, communication systems and other navigational aids pose challenges for seafarers.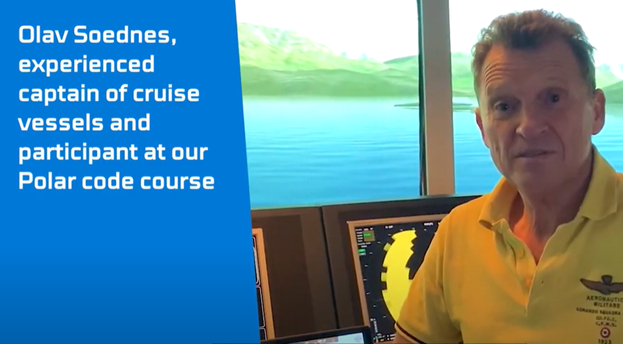 The benefits of participating in the polar code course
Cold temperatures may reduce the effectiveness of numerous components of the ship, ranging from deck machinery and emergency equipment to sea suctions. When ice is present, it can impose additional loads on the hull, propulsion system and appendages.
This course provides training to navigation officers to operate ships in polar waters and to address additional provisions deemed necessary for consideration beyond existing requirements of the SOLAS and MARPOL Conventions in order to take into account the climatic conditions of polar waters and to meet appropriate standards of maritime safety and pollution prevention.
Goals and objectives
To promote safety of life and property at sea and the protection of the marine environment by improving deck officers' knowledge of operating in Polar Waters. More specifically, a participant successfully completing this course will gain:
Ability to contribute to safe operation of vessels in polar waters
Understanding of ice characteristics and areas where different types of ice can be expected in the area of operation
Understanding of vessel performance in ice and low air temperature
Understanding of safe operations and ship manoeuvrability in ice
Awareness to monitor and ensure compliance with legislative requirements

Understanding how to apply safe working practices and to respond to emergencies
Understanding and awareness of correct crew preparation, working conditions and understanding the need to ensure compliance with pollution prevention requirements 
Prevent environmental hazards
Understanding skills to perform manoeuvres in order to safely operate ships in polar waters
The course is designed to meet the mandatory minimum requirements for the training and qualifications of masters and deck officers on ships operating in polar waters in the STCW Code, specifically the tables A.V/4-1 and A-V/4-2.

References
STCW including 2010 Manila amendments, 2017 edition. Specifically the tables A.V/4-1 "Specification of minimum standard of competence in basic training for ships operating in polar waters" and A-V/4-2 "Specification of minimum standard of competence in advanced training for ships operating in polar waters".
The course is approved by Danish Maritime Authority.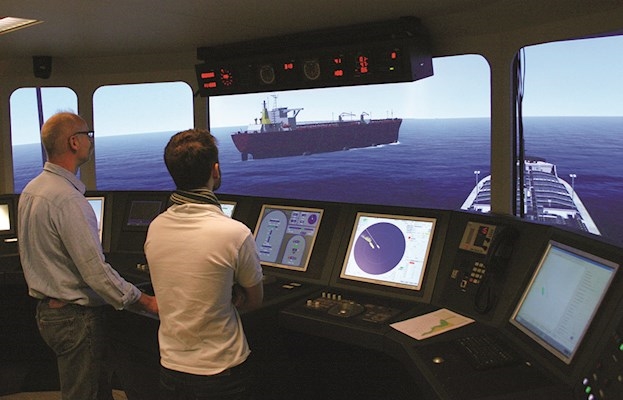 Facility
Ship bridge simulators
Our ship bridge simulators range from desktop to full-mission configurations.