GUIDE: This is how you avoid the bolts becoming the weakest link!
Bolts and other fasteners are critical in a multitude of constructions - from machines that include smaller bolts and nuts, to sheet pile walls, bridges, wind turbines and other large constructions.
There is a risk that the bolt will become the weakest link in a structure and hence the first component for replacement. It may pose a risk to the safety of the construction, just as it may entail large costs in relation to downtime and repairs. 
This guide provides you with an overview of factors related to bolts that you should be aware of to ensure the quality of your construction - both before installation, if you need to assess the remaining service life, and if failure occurs.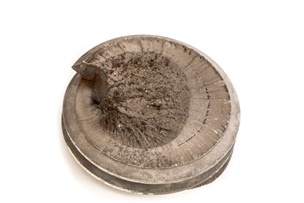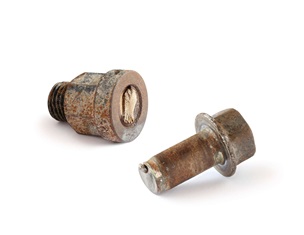 Before installation 
To avoid costly damage and replacements, you should examine or test the following issues/topics before installing bolts in your construction.
Continuous maintenance and assessment of remaining service life 
Once mounted, the bolt is a critical factor as regards the safety and service life of the overall construction. Therefore, it is important to ensure ongoing maintenance and assessment of the remaining service life to avoid for example failure and downtime.
On-site inspection of pre-tensioning and damage

We specialise in various non-destructive (NDT) methods for condition assessment. With NDT it is possible to examine a bolt for cracks, or to examine whether the tightening of a bolt is correct, or whether the integrity of a construction is intact if, for example, a bolt has failed. Read more about inspection with non-destructive testing. 

We stay constantly updated and are at the forefront of what is trending, i.e. through participation in development projects. Currently we are part of an EUDP project, which focuses on how to measure the pre-tensioning of bolts without time-consuming calibration and disassembly. Read more about the project here.
When the damage is done 
Even if you have taken your precautions, the risk of failures is still present. In that case, the failures should be investigated in order to avoid them in the future.
Typical bolt failures range widely – why did it break?

Damage and breakdowns can be fatal to a construction and to the safety of a plant, a platform or the like. Therefore, it is crucial to do everything to avoid them. Basically, one or more of the following faults are the cause of damage and breakdowns: 

Design fault
Manufacture fault
Operational fault.

This applies regardless of whether there is fracture, corrosion, wear, etc. It is important that you find the underlying cause so that you can correct it. In this process, it is important to find out if the damage has occurred as a result of operation or manufacture, just as it is important to ensure that bolts to be installed comply with applicable requirements and standards.

Read more about failure and damage investigation.

Hydrogen embrittlement in bolts – what is it?

We are experiencing an increasing number of failures due to hydrogen embrittlement - typically rapid failures without warning. The hydrogen can either come from manufacturing or operation, e.g. corrosion. Hydrogen embrittlement is often seen in high-strength steels and therefore in bolts, which are essential for the quality and the safety of constructions. There are several factors that you should be aware of to avoid hydrogen embrittlement.

Read more about how we work with hydrogen and materials.