Standards ensure VELUX's international market access
Standards help the free movement of products within EU. With that comes a need for correct measurement methods – in VELUX's case for measuring acoustics.
International standards are of central importance to many export companies selling their products abroad. For the Danish window manufacturer VELUX, the standards provide a uniform basis for assessing the products, which means that documentation can be used in many different countries.
Engineer Karsten Andersen, Windows and Rooflights Standardisation Lead at VELUX, says:
"The CE mark we have on our doors and windows is important to us as it is proof to authorities and our customers that we comply with the required levels of sound proofing as specified in the standards. It helps ensure the free movement of our products across the markets."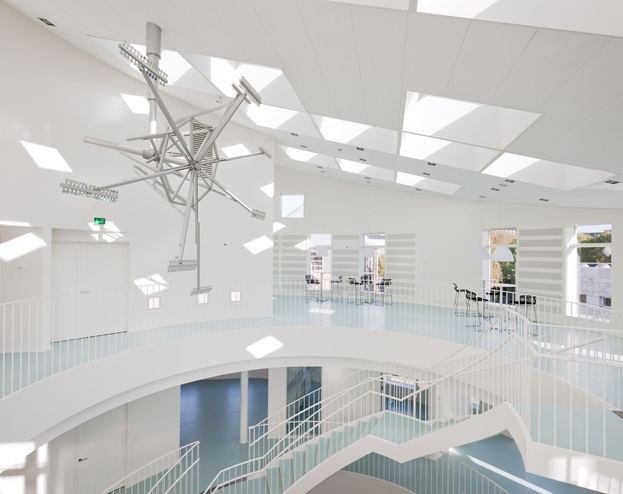 Practical knowledge of measurement methods
Karsten Andersen participates in the standardisation committee S-115 'Acoustics' and is pleased to be constantly updated on the standards for acoustics. He appreciates that FORCE Technology through its professional expertise in measuring acoustics plays an active role in national and international standardisation work.
"It is important for us that FORCE Technology as a testing laboratory for acoustics participates in the standardisation work because they use the standards in their daily work. Their practical knowledge of the measurement methods is valuable when standards are being prepared and revised," says Karsten Andersen.
Sound specialists
For decades, FORCE Technology has maintained a leading position in measuring sound and noise calculation. Based on the standards for acoustics, the acoustics team has gained an extensive knowledge of measurement methods and calculation models – not least as regards acoustics in buildings. 
The knowledge of measurement methods FORCE Technology brings into play when participating in the standardisation work nationally and internationally. Here they participate in the S-115 committee - primarily with respect to acoustics within buildings - and as a representative of Denmark in the European technical committee CEN/TC 126 'Acoustic properties of building elements and of buildings' and the international technical committee ISO/TC 43 'Acoustics'. 
Through this work, the acoustics specialists keep their knowledge about standardisation up to date and contribute with input and comments on upcoming new standards and standards, that are under review. This helps to ensure that Danish manufactures in the building industry have access to the latest knowledge for measuring acoustics in buildings.