Automated ultrasonic inspection equipment
We offer in-house developed automated ultrasonic inspection equipment that ensure an efficient inspection, reliable data and reduced production costs.
Visualisation and documentation of quality
Our automated ultrasonic inspection equipment will optimise your inspection process whether it is carried out in-service or during production. Our equipment increases your inspection speed, provides reliable data and reduces your overall inspection costs.
Our high performance ultrasonic inspection system, the P-scan Stack System, can be used for various NDT inspection jobs. The system offers the best visualisation and most reliable data. Furthermore, it is the lightest and most robust all-in-one system available on the market.
The P-scan Stack System enables you to visualise and document:
weld inspection
corrosion mapping
thickness and corrosion measurement
crack detection
TOFD defect sizing
production control.
Read more: Introducing the P-scan Stack System (external website)
The P-scan Stack System has a built-in scanner controller that allows scanners to connect to the system without extra hardware. Naturally, the system is compatible with our complete range of scanners.
How to choose the right scanner?
Choosing the right scanner depends on different factors such as, the size of the element requiring inspection, your production capacity and requirements for examination speed. Furthermore, it depends on whether your inspection is in-service or during production. We develop and sell scanners for both situations.
Using our scanners in your inspection process will:
increase your production speed
reduce your overall production costs
reduce unexpected downtime
assure and document product quality.
We have a wide selection of advanced ultrasonic scanners to choose from. Below you can read more about them as well as download product sheets and brochures. You can also contact us directly or one of our worldwide P-scan sales agents.
Scanners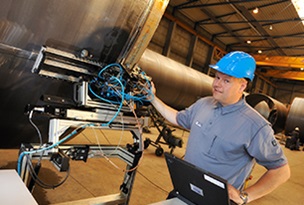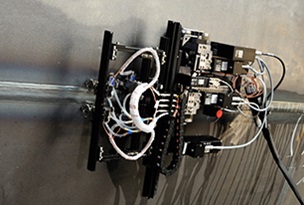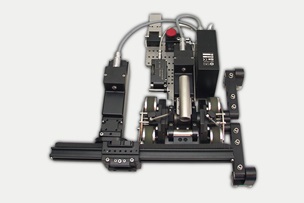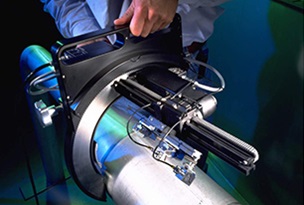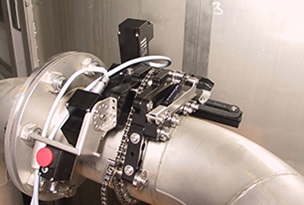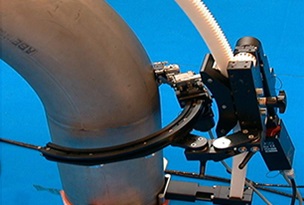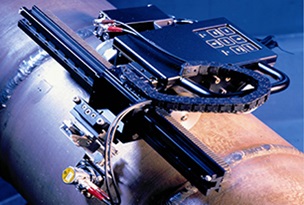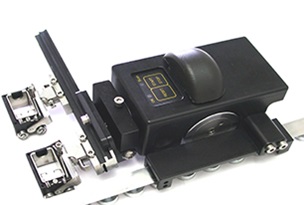 Custom made scanners
If you did not find a scanner that matches your needs then we can develop one that does. Our experts offer highly specialised engineering know-how and efficient testing solutions. All you have to do is contact us. You will find our contact information at the top of the page.