Mechanical tests
Our mechanical tests provide you with documentation demonstrating that your product can withstand the conditions it will be exposed to during normal use.
Weaknesses of your product may become expensive
Before your company launches a new product or packaging, it is important to ensure that it is designed to be functional, robust, and reliable during daily use in the real world. When testing your product, you can identify weaknesses in time and make necessary adjustments to the product design prior to launch.
Why test at FORCE Technology?
At FORCE Technology you can get all necessary tests and approvals in our "one-stop-shop", handled by one project manager.

We offer all types of accredited or guiding mechanical tests, e.g. vibration, robustness (HALT and HASS), reliability test (ALT and CALT), ISTA®'s packaging test, transport test, tensile and fatigue test, compression test, shock test, inclination, etc.

We are one of Scandinavia's leading technological service companies and carry out EMC tests on several locations in Denmark, enabling you to visit us near your own company location.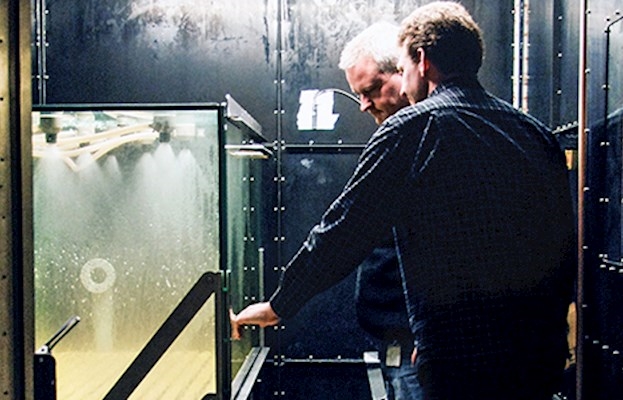 Article
Standards - a well of useful information
FORCE Technology is participating in standardisation in DS/S-604
Article
Five tips for getting more out of your vibration test
Understand how you can optimise your vibration testing.