Centre for Advanced Sensor Technologies (CAST)
CAST is the bridge between research and industry that turns your ideas into commercial success. 
The Centre for Advanced Sensor Technologies supports and strengthens research, development and commercial use of advanced sensor technologies.
On a societal level, the centre wants to advance the use of these technologies for digitalisation, IoT and green transition in Denmark. 
The vision is for CAST to become the primary joint innovation platform for research institutions, researchers, companies, financial partners, advisors and authorities, specifically working with or using advanced sensor technologies. 
Collaboration, innovation, and expansion
The Centre for Advanced Sensor Technologies has three main tasks:
Increase the collaboration between universities and industry in relation to sensor technologies.
Create more product and production innovation, particularly in small and medium-sized Danish companies.
Assist Danish deep-tech start-ups within the domain of sensor technology and support their commercial scaling and expansion to new markets.
Boosting innovation and research in Denmark
International evaluations show that Denmark scores low on innovation indicators in specifically SMEs, as well as on creating commercial value from research investments. This means that we currently do not achieve an optimal return on investments in research and development in the SME category
We are simply not good enough at commercialising Danish research - especially within sensor technology and deep tech start-ups.
CAST is established to increase the success rate in relation to R&D and innovation within the sensor technology sector. Professionally as well as commercially - in both academia and industry.
For this purpose, CAST has created an innovation model add-on, together with Tech Trans Offices (TTOs) at universities, among others.
In cooperation, CAST, TTOs and similar organisations can increase the rate at which Danish universities spin out technology ventures within sensor technologies. This can not only increase their chances of success, but also their longevity.
CAST Discovery Panel
The CAST Discovery Panel gives you access to expert market knowhow. 

This allows you to accelerate R&D-based industrial and commercial application. 
CAST Advisory Board – for inventors and start-ups
Creating a customised advisory board gives you access to expert advice and expands your network in the sensor technology field.
Your CAST Advisory Board can deliver expert contacts or insight in sensor technology areas that might be lacking internally. The board can also help you make the right decisions, based on existing experience and knowledge. 
Our competencies - how we help you with sensor technology
Our competencies within sensor technology cover many different fields, for example acoustics, photonics and air quality monitoring.
The Centre for Advanced Sensor Technologies (CAST) gives you access to all of our competencies within sensor technology. In addition, CAST can help with joint funding applications, demonstration projects, PoC studies, testing of prototypes and much more.
Read more about our competencies within specific fields below.
Acoustics, noise and vibration - consultancy services

Some products emit noise, while others reduce noise. We can help you with consultancy, measurement and documentation in relation to acoustics, noise and vibration. 

Measurements are primarily conducted with the use of acoustic sensors (microphones) and vibration sensors (accelerometers).

Our engineering experts can assist you in:

Machine noise and vibrations

Consultancy services, measurement and documentation of acoustic noise and vibration from machines in accordance with applicable directives, executive orders and international standards. We perform noise and vibration measurements in our laboratories or on-site with machinery suppliers and manufacturers.

Marine noise and vibrations

Supporting the international maritime industry, we help secure the required noise and vibration levels on board all kinds of buildings and vessels. This benefits shipowners, yards, passengers, crew and marine sub-suppliers.

Traffic noise

Consultancy and measurements of traffic noise. Get advice on alleviating and dealing with traffic noise from roads, planes, railways, ships and ports. See case: dynamic noise map. 

Sound and acoustics in buildings

We can help meet sound requirements to ensure that the indoor acoustics are satisfying for the building's users. For new residential properties, schools and institutions, the Danish Building Regulations ('Bygningsreglementet' in Danish) indicate specific required values for sound isolation, room acoustics and noise from technical installations.

Wind turbine noise

Get help for measuring and calculating wind turbine noise, and for preparing accredited reports as documentation for the public authorities.

Innovation, design, and test of sensors for air quality monitoring

Cost-effective microsensors are increasingly integrated in products for monitoring gases and particles in indoor air, outdoor air, and even for emission monitoring.

Design and innovation of new products and applications require in-depth knowledge of sensor technology and its performance in 'real world' conditions. Interferences from other compounds or parameters such as temperature and humidity can significantly affect the sensor signal and cause erroneous results.

Our chemists and aerosol physicists are specialists in sensor innovation and validation, and can assist in:

System design, prototyping, and validation of photonic solutions

Many products incorporate optics and photonics as a primary or auxiliary measurement/sensor system. Applications range from health care systems, robotics in industrial environments, and quality control in production lines, to quantitative analysis systems in food, chemical and pharmaceutical industries.

The performance of these products depends on a reliable system design which must be considered starting from concept development to simulations and optimisations, and choice of components.

Optical systems almost universally need to function well under a range of environmental conditions. These performance characteristics influence a variety of design choices that need to be addressed early in a project.

Our engineering experts can assist you in:

Consultancy on existing design

Get consultancy, help and professional sparring to solve specific challenges with your product. We can also examine your product with our vast portfolio of equipment for characterisation, testing and debugging of photonic product.

Optical system design, simulations, and data analysis

The design of the optical system is essential for minimising risks in the development phases and for system performance. We can help you with specification requirements, as well as designing and optimising optical systems to meet requirements.

Photonics product development

We offer, in collaboration with our network partners, complete development of photonics products and technology platforms, possibly 0-series and OEM manufacturing. This also covers system prototyping and validation.

Optical sensors

We can assist you with design of and consultancy on optical measurement systems for non-invasive quality control and process monitoring.

Implementation of optical systems

We provide consultancy and advice on measurement system analysis and instrument validation for new inline and benchtop systems.

Optical testing

Test and characterisation of radiometric and colourimetric properties of photonic products.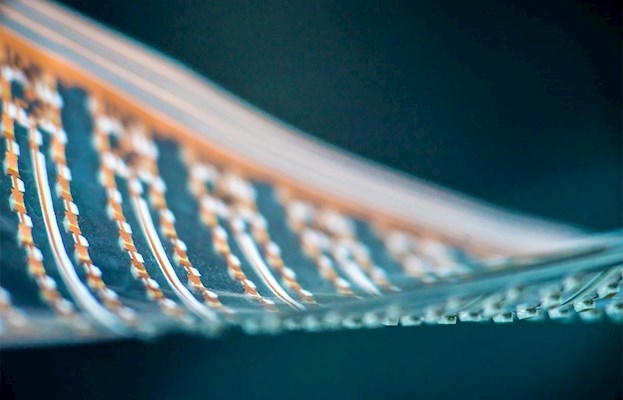 Project
Key technologies of the future
Sensor technology systems and photonics research will contribute to the "twin transition".