Centre for Advanced Sensor Technologies (CAST)
CAST is the bridge between research and industry that turns your ideas into commercial success. 
The Centre for Advanced Sensor Technologies supports and strengthens research, development and commercial use of advanced sensor technologies.
On a societal level, the centre wants to advance the use of these technologies for digitalisation, IoT and green transition in Denmark. 
The vision is for CAST to become the primary joint innovation platform for research institutions, researchers, companies, financial partners, advisors and authorities, specifically working with or using advanced sensor technologies. 
Collaboration, innovation, and expansion
The Centre for Advanced Sensor Technologies has three main tasks:
Increase the collaboration between universities and industry in relation to sensor technologies.
Create more product and production innovation, particularly in small and medium-sized Danish companies.
Assist Danish deep-tech start-ups within the domain of sensor technology and support their commercial scaling and expansion to new markets.
Boosting innovation and research in Denmark
International evaluations show that Denmark scores low on innovation indicators in specifically SMEs, as well as on creating commercial value from research investments. This means that we currently do not achieve an optimal return on investments in research and development in the SME category
We are simply not good enough at commercialising Danish research - especially within sensor technology and deep tech start-ups.
CAST is established to increase the success rate in relation to R&D and innovation within the sensor technology sector. Professionally as well as commercially - in both academia and industry.
For this purpose, CAST has created an innovation model add-on, together with Tech Trans Offices (TTOs) at universities, among others.
In cooperation, CAST, TTOs and similar organisations can increase the rate at which Danish universities spin out technology ventures within sensor technologies. This can not only increase their chances of success, but also their longevity.
CAST Discovery Panel
The CAST Discovery Panel gives you access to expert market knowhow. 

This allows you to accelerate R&D-based industrial and commercial application. 
CAST Advisory Board – for inventors and start-ups
Creating a customised advisory board gives you access to expert advice and expands your network in the sensor technology field.
Your CAST Advisory Board can deliver expert contacts or insight in sensor technology areas that might be lacking internally. The board can also help you make the right decisions, based on existing experience and knowledge.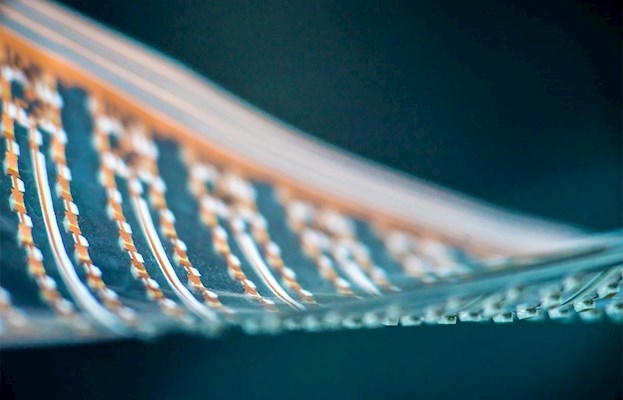 Project
Key technologies of the future
Sensor technology systems and photonics research will contribute to the "twin transition".