Resource optimisation of products and services
Recycling, new materials, waste reduction, and a green procurement strategy are some of the factors that can help you create the best solutions for your business and the environment when developing new products and services.
Resource optimisation benefits the environment and business
Resource optimising of a company's product or service has both economic and marketing advantages. The challenge is to determine which choices and solutions to prioritise in order to optimise your resource consumption and improve the corresponding environmental impact.  
Resource optimisation is relevant both in relation to existing products and in product development, where few changes in the life cycle of the product can be significant for its impact on the environment.
Resource optimum solutions which can be documented
We offer calculations, analyses and consultancy to companies, for example when the choice is between different types of materials and reducing waste of these materials as well as compiling documentation to authorities, customers and other stakeholders.  Our services include a.o.:
Calculations of different resource optimisation measures, including recycling and circular economy, choice of materials, reduction of waste, supply chain management, changes in transport etc.

Analysis of existing environmental profiles and the effects of planned changes with the aim to be able to target the most critical areas from an environmental point of view.

Documentation of data and analysis for communication purposes towards stakeholders e.g. for marketing purposes towards your customers. Correct documentation also protects against accusations of greenwashing.
Flexible calculations with customized assessment tool
Our calculations and analysis are based on our own developed LCA assessment tool "The cradle-to-cradle tool", which we customize to your specific product or service. 
The tool can be applied when calculating and comparing different optimisation scenarios based on actual data for your product or service. This ensures useful and valid results. 
In addition, the tool can identify those areas in the product life cycle or service which hold the greatest potential for improvements.

The tool compares the result with the existing environmental profile of the product or service to determine whether an initiative makes a difference in relation to both environment and economy. The tool is flexible and provides easy access to transparent and comparable data.
Our skills within resource optimisation
We have many years of experience with analysis and consultancy within resource optimisation based on the cradle-to-cradle approach, circular economy, choice of materials as well as minimisation of waste in production and processes.
Our experts have experience in all types of economic and environmental resource optimisation activities that benefit your business operations. This applies whether your focus is on optimisation of the production to save on consumption of chemicals, energy and water, or if it is on cost reducing initiatives by increasing the recycling of materials and products.
If you want to know more about resource optimisation you are welcome to contact us.
FAQ
What is LCA?

LCA is a method for calculating different types of environmental impacts in the life cycle of a product or a service. A products life cycle can include extraction of raw materials, transport, production, use and disposal. There are different standards for conducting an LCA.

Read more here 
Circular economy
Circular economy is about increasing the value and extending the lifetime of our planet's resources by using and reusing resources and products more efficiently. This requires better processes for design, production, maintenance, sorting and recycling. Circular economy introduces a new way of thinking business for the benefit of both the profit, the environment and the competitiveness.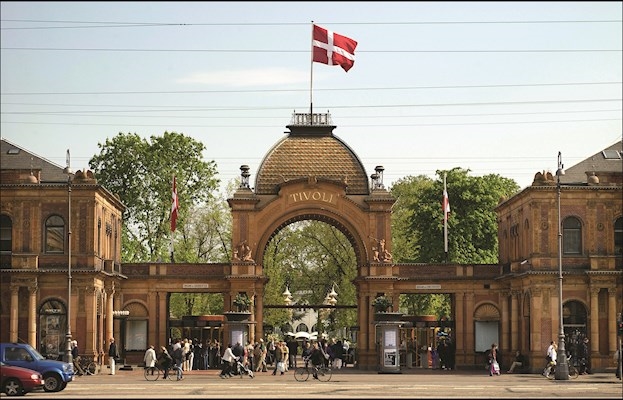 Case
Life cycle assessment of recycled cups in Tivoli
FORCE Technology has conducted a life cycle assessment of Tivoli's recycling cups.