Corrosion and materials examinations
Corrosion and materials data will help you in designing your product, if you want to know more about an already manufactured product or to understand why damage or failure has occurred.
If you already have a carefully prepared solution in the design phase, you can avoid damage and save money in the end. Here corrosion or materials examinations may provide the necessary new knowledge. 
Corrosion is everywhere
Corrosion is in play at large as well as small scale, and in all industries. Corrosion is not only dependent on chemistry, but may accelerate rapidly if a critical mechanical impact is present, for instance vibrations or fast flowing water.
Properties like hardness, strength and microstructure of the material are thus also crucial to the corrosion resistance. Therefore, a failure analysis  often involves both a corrosion examination and a materials examination. 
You can benefit from a corrosion examination if you have questions such as:
Why does it corrode?
Which service life can I expect?
What happens if the process or the environment changes?
If your product corrodes, we can examine the nature of the corrosion mechanism – maybe a small change can prevent damage. If you want to know the expected service life of your product, we can help you with an assessment. Maybe you or your customer want to know if your product can cope in an actual environment or in the customer's specific application. 
Tests in our laboratories can help clarifying this. It can be an electrochemical test of the material in the actual environment, accelerated tests, or a full-scale test of your product.
Corrosion or materials examinations may also be a theoretical assessment based on research. Our comprehensive experience from the same or related industries may provide you with new knowledge for developing and optimising your product.
Materials verification can save you a lot of trouble
You may consider replacing a sub-supplier – but how do you ensure that the new product lives up to the same standard as the one you know? Here materials examinations may be a sound investment. We can help you by checking that the product complies with the manufacturer-supplied materials certificates and perform relevant examinations as well as materials verification.  
For instance, it is not sufficient that a component has the right chemical composition if the mechanical properties of the material are not in order because the correct microstructure has not been obtained. 
Here a metallographic examination may help evaluating whether the component is suited for its purpose. We can also examine the used method of manufacturing and whether it has been heat-treated correctly. Our metallographic laboratory is accredited by DANAK (The Danish Accreditation Fund) to hardness measuring and metallographic examinations.
Failure analysis and examination of residual product life
A corrosion examination often starts with a visual assessment of the corroded component. Examinations in microscope, combined with the knowledge of our specialists, can reveal the corrosion mechanism. Having acquired this knowledge, corrosion attacks can be stopped immediately or be prevented over time. 
This may be through a choice of new materials, small changes of design or perhaps use a coating. If a product corrodes, an assessment of residual product life can be crucial to secure safety.
We perform materials analyses both in the laboratory and on-site, for instance hardness testing and microstructure examinations for which replica can be taken to our laboratory. As FORCE Technology possesses a variety of facilities, we can test your product in a corrosive environment and under mechanical loading  in our laboratories for mechanical testing. 
Furthermore, we can test the mechanical properties of your materials. 
Today surface treatment is an element of protection of the component or a way to achieve surface properties different from the bulk properties. The surface treatment is a vital part of the design, and thus it is crucial to ensure correct execution – e.g. layer thickness, adhesion and structure. We can test all these properties so that your surface treatment continues to protect your product – also after it has been put in operation.

If you want to learn more
With their wide knowledge and long experience, our specialists can help you with your problems, but you can also learn more yourself. FORCE Technology offers a number of courses where you can learn more about corrosion and materials. This can prepare you to make the right decisions concerning material selection, how to avoid corrosion problems, and how to enter into a qualified dialogue with your customers and suppliers. 

FAQ
Why is hardness measured according to different methods?

Industry-related traditions 
Different properties according to structure and level of hardness
Need for on-site measurements can also require use of a certain method




What is replica?

A replica is an impression of the microstructure of a metal surface. It can be performed on-site without having to take out a sample, so an important advantage is that it is non-destructive. We ground slightly and etch locally so that the microstructure appears, and a replica is made. 

This replica can be taken to the laboratory for examination in microscope, and the materials' condition can be assessed; does it have cracks, creep or an inappropriate microstructure such as large grain size?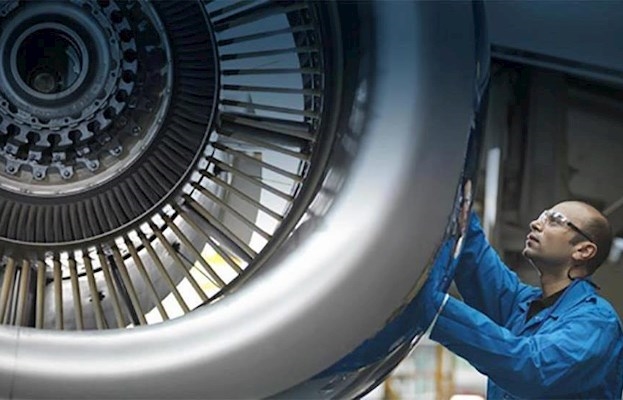 Article
faldgruber ved onsite analyse af staal